Located two hours south of Muscat, the coastal city of Sur is an excellent place to visit. While it is a small city, there are several food options, ranging from Omani, Indian, Turkish, and Uzbek. Below is a list of the best restaurants in Sur.
Samarkand Uzbek food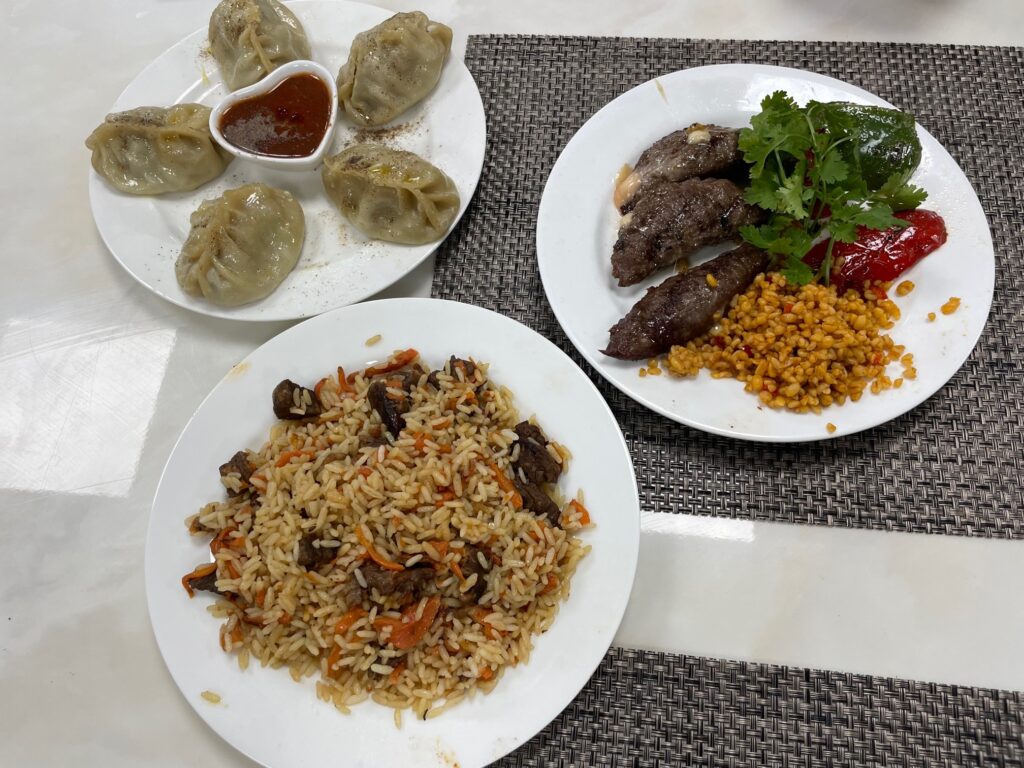 This new Uzbek restaurant is the perfect place to come and try Manti with meat-dumplings, Uzbek Plov – rice, and meatballs with cheese. They also have a mixed grill which is tasty. Make sure to try the salmon crepes and fresh salad with walnuts. The friendly staff is very welcoming. It's one of our new favorites, making it one of the best restaurants in Sur. It opens at 12 pm and it's located across the street from fun juice.
Al Hawash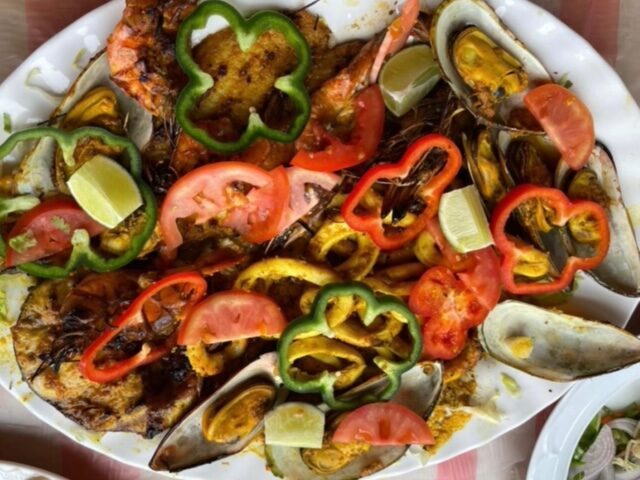 Located before the main bridge, this restaurant has a range of fresh seafood, biriyani dishes, pasta, soups, and shrimp tajine. I recommend trying the seafood chowder and seafood platter.
They also have a coffee shop and desserts. Sit outside to enjoy the views of the lighthouse and watchtower. Traditional items, such as clay pots, are also part of the decoration inside.
Forum Istanbul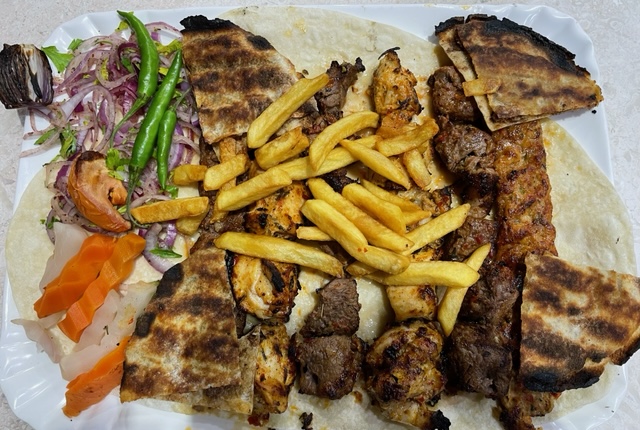 If you are looking for some Turkish food, head to this restaurant. The mixed grill is tasty. The portion sizes are big, so it's best to share. They also have pizza, shawarma, and salads. You can find this on the main road near HSBC. The food is always good, making this another choice for one of the best restaurants in Sur.
RazmAzaan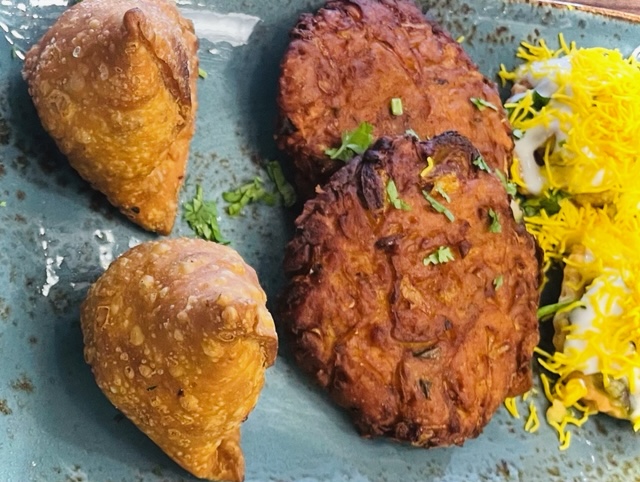 If you're looking to try Indian food, stop here to try samosa chaat, chaat bombs, lamb biryani, and more. This extensive menu also serves curries, salads, and tandoor. The trio of Indian bites is worth trying. It comes with samosa, chaat papri, and onion bhajia. The menu always seems to have new dishes. It is more expensive than some of the other restaurants in Sur, but the food is worth it. The location is at City Center near the Carrefour entrance.
Bawadi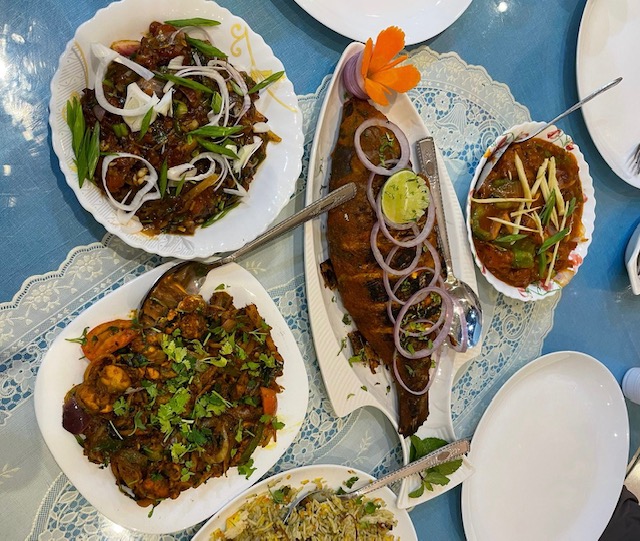 For those looking for Indian food, Bawadi is a good option. You can't go wrong with anything on the menu. The fish curry, grilled fish, and veggie curries are all a hit. The restaurant is in the souq near Al Mango juice and TMRN gym. It opens at 12:00 pm.
Sur Star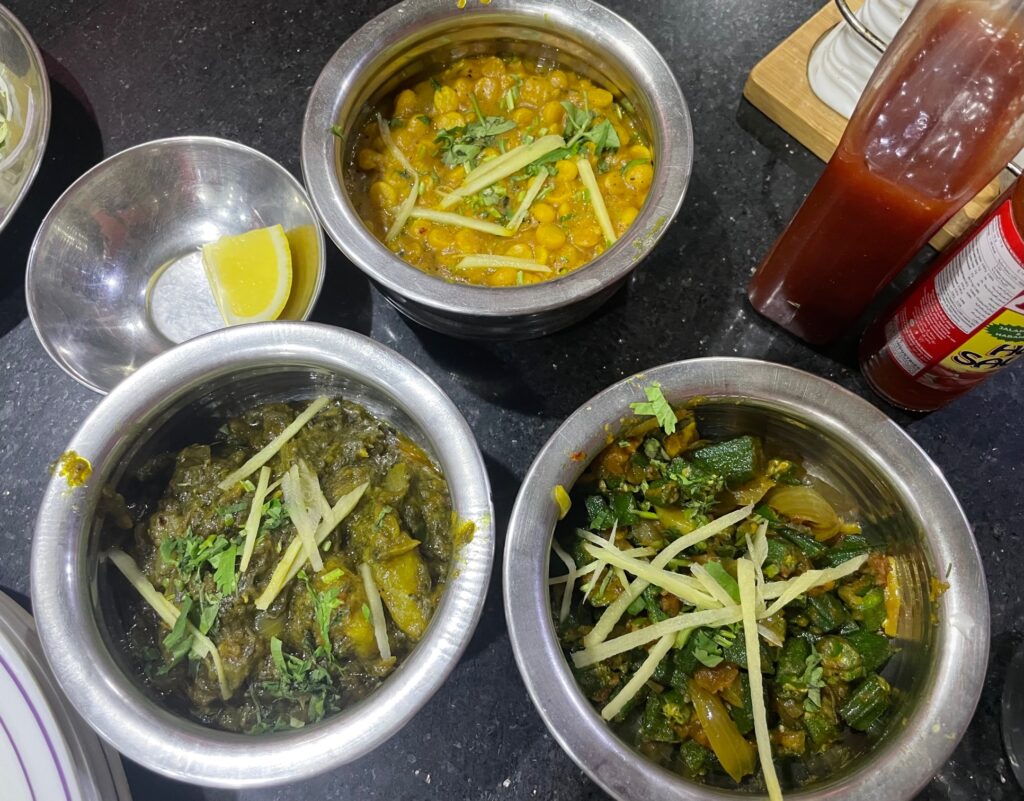 Sur Star is a simple and basic restaurant. The Pakistani style food is always delicious, no matter what you order. The kingfish curry, spinach, and Dal are some of my friends and my favorites. Before the meal, ask for the spicy soup, resembling an egg drop soup. Sometimes it takes a while to prepare the food, so don't come if you're in a hurry. It is located on the same road as Lulu, but in the direction of Bilad Sur. It opens at 11:00 am.
Selfie Thattukada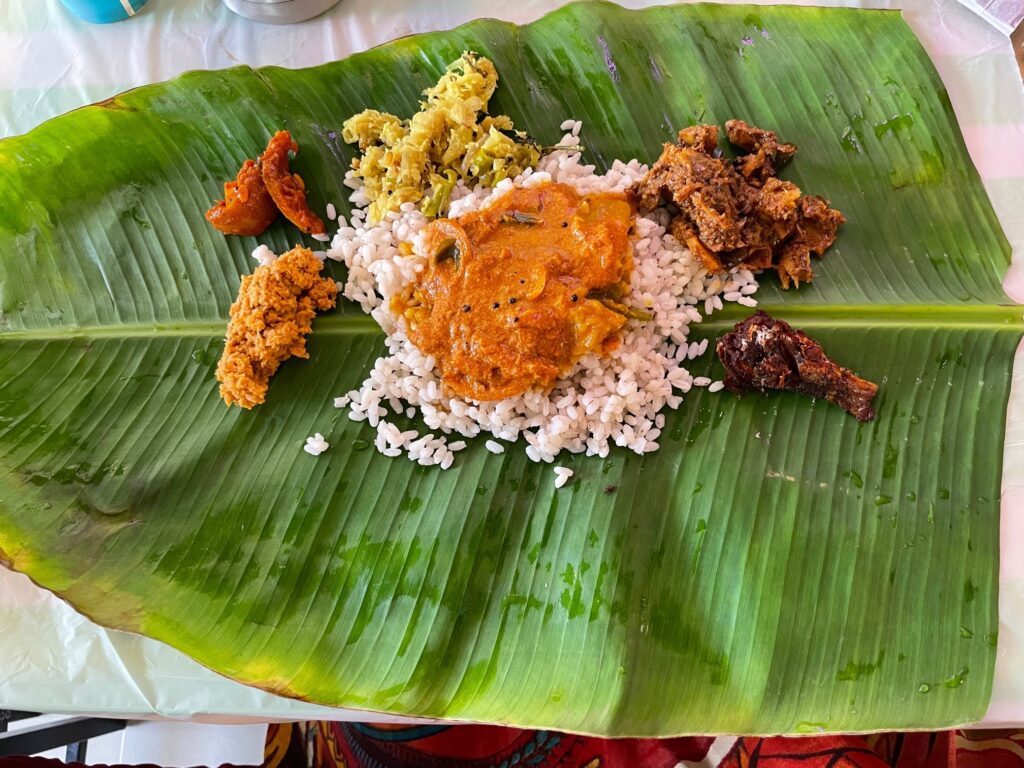 This spicy Kerala-style food features dishes such as sadya, biriyani rice, gobi Manchurian, seafood, rotisserie chicken, dal, and more. Dosa is available for breakfast. Do not order juice because it's like water with a hint of fruit. It usually takes a while to prepare the food. It opens at 11:00 am and it's located in Al Bar, near KFC.
Raidan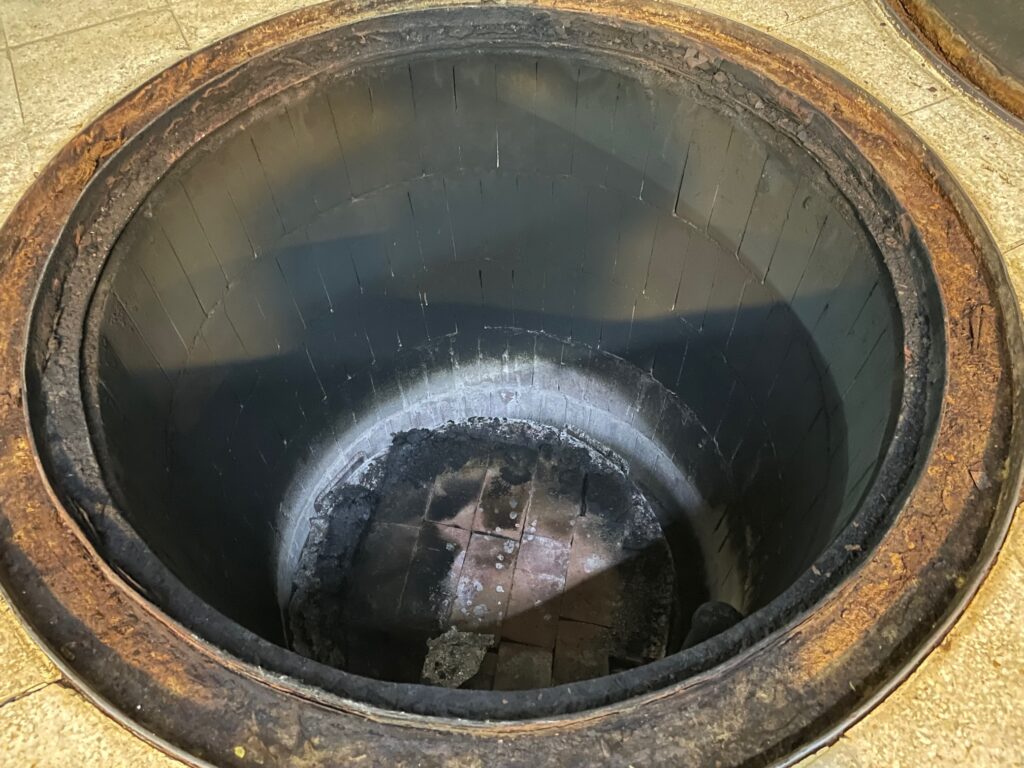 Raidan has items such as grilled fish, grilled chicken, shuwa-goat meat cooked in the ground, and biriyani rice. Guests can choose to sit on the floor or at a table. The staff will let customers look inside the kitchen to see where they cook the shuwa. Raidan's shuwa is always good and tender, making this one reason why this is one of the best restaurants in Sur. It is located across the street from the Beach Holiday Hotel. The busy restaurant opens at 11:00 am.
Zaki
It's always busy so expect to wait a long time for food, but it's worth the wait. The restaurant has Indian, Omani, and Chinese food. Try the spicy fish wrapped in a banana leaf or the fish Hyderabadi. The grilled fish is also a good choice and there are plenty of vegetarian options. It's near the Bawan Mosque.
New Sur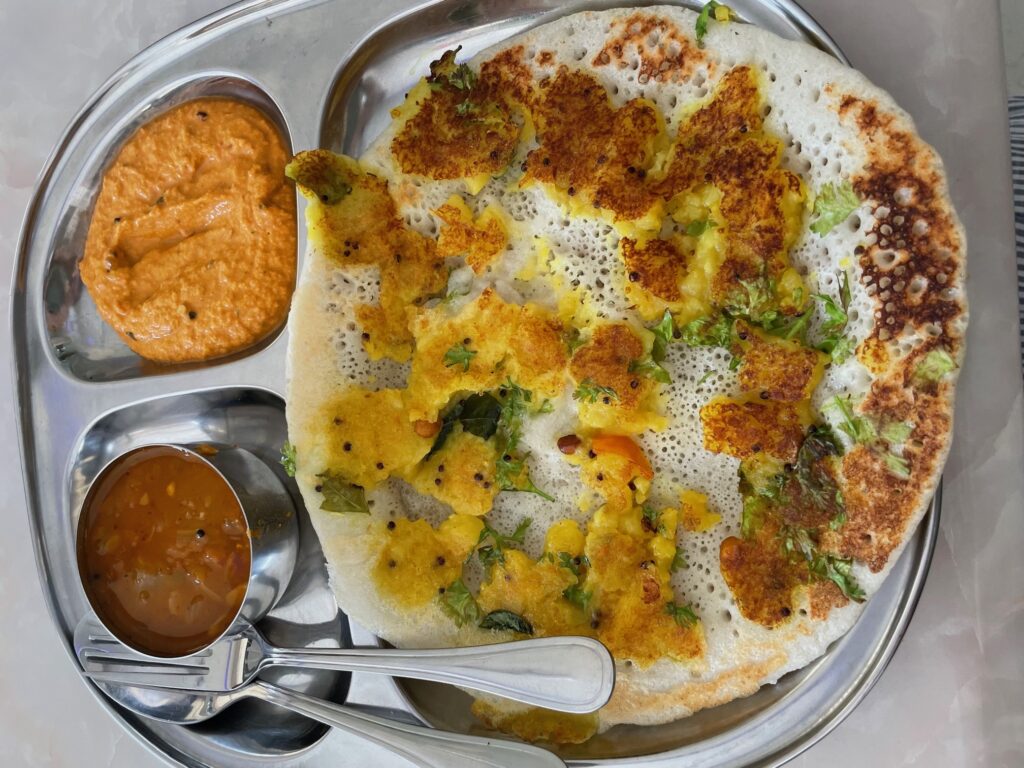 This restaurant opens at 8:00 am and has delicious breakfast, lunch, and dinner options. The Gobi Manchurian, spicy noodles, chili crispy vegetables, dosa, and uttapam are some of my favorites. The affordable prices and tasty food is a reason to keep coming back. It is behind the post office. next to Muscat Pharmacy.
Restaurant and Coffee Shop (fish restaurant)
I call this the fish restaurant because they have good fish, but the name on the sign says restaurant and coffee shop. But, it's the building before the marina, just past Elite Sport while driving toward the corniche. They make a lovely fish curry and nice fish grills. Besides fish, I have only ordered vegetables and that's it! But, I'm sure they have other items on the menu. This is another good choice and considered one of the best restaurants in Sur. There are tables and an area to sit on the ground outside with a sea view. This simple restaurant opens at 11:00.
Before you go
All restaurants in Sur have a family section and people eat with their right hand. Restaurants will have cutlery, but give it a go trying to eat without utensils. Hopefully this list of the best restaurants in Sur has helped. If you're a morning person looking for breakfast options, check out my post here.