While visiting Sur, there are a few options for breakfast. One can opt for an Arabic or Indian breakfast. Below is a list of five restaurants to try when you are here.
Al Hawash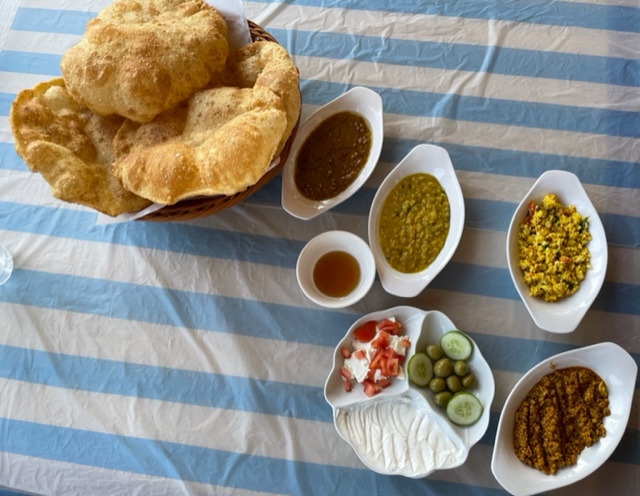 This restaurant, located in the corniche near the main bridge, has excellent views of the lighthouse and dhows. Their Arabic breakfast comes with Puri – a thin, deep-fried bread, eggs, dahl, minced meat, Labneh – a thick yogurt, and cheese. It is very filling, and it's easy to split one order with two people. It will cost 3 rials ($8) for one set. I think the Puri is too big; however, it is decent. The restaurant has a lovely atmosphere, which is what you are paying for. The restaurant is open at 8:00 a.m. Check Instagram @alhawash_resturant for more details.
Shakshouka & More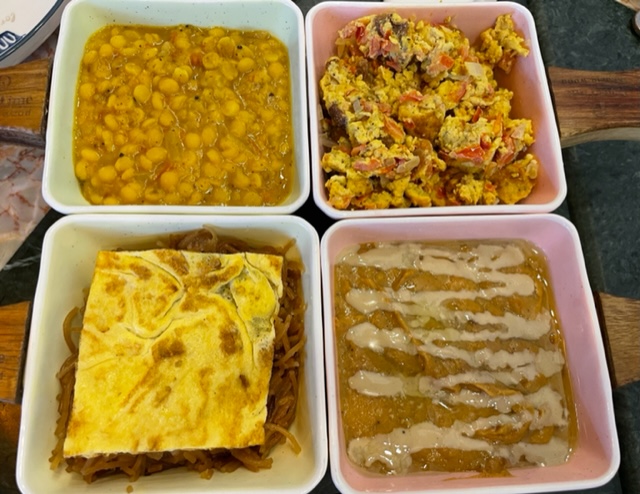 I'm an early riser, so I like that this restaurant opens at 7:00 a.m.! You can order a small, special, or V.I.P breakfast. The small comes with a choice of Puri or Arabic bread and Shakshouka or Ful Medames – fava beans with spices. The special includes a sweet rice noodle, shakshouka, dahl, and Ful Medames. One order is sharable for two people. I haven't tried the V.I.P option, but I will order it next time I'm with a group. The flavors are delicious, and I like the Ful Medames. The Shakshouka here is scrambled eggs with tomato, unlike the traditional one with eggs simmered in tomato sauce with vegetables. The small breakfast costs 1.8 rials ($5), the special is 6.5 rials ($16), and the V.I.P is 10.5 rials ($27). The restaurant is across from the health center, near the marina. Check out @shakshouka_more_om.
Phenuq Cafe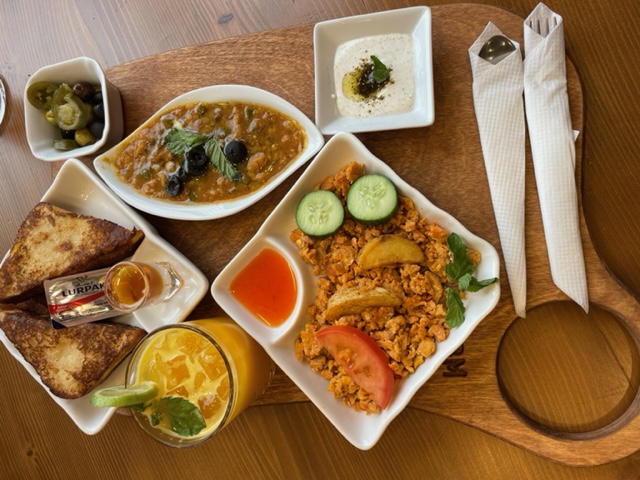 Phenuq is near the cinema and recently started serving Arabic breakfast. One order comes with Ful Medames, eggs, Labneh, pancakes, and french toast. I was pleasantly surprised with their breakfast and would eat here again. It costs 2.5 rials ($6.5), and one order is plenty for two people. It takes a long time to prepare, so do not come if you are in a rush and need to be somewhere. The cafe opens at 9:00 a.m., but it is best to come closer to 9:30 after they have set up. For more details, check out @phenuq.cafe.
New Sur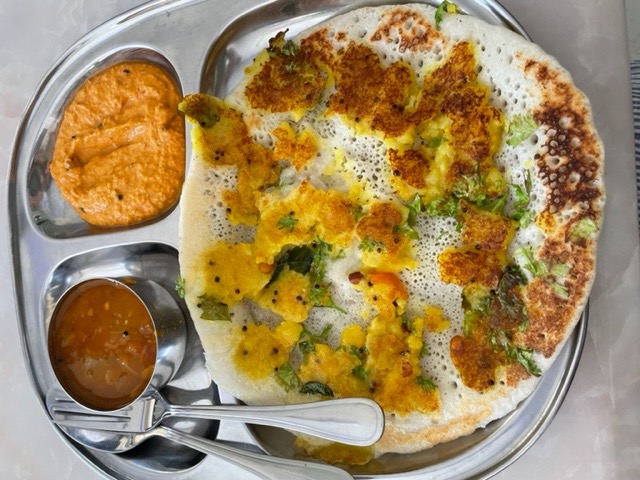 For those looking for a tasty Indian breakfast, New Sur opens at 8:00 a.m. It is behind the post office, next to Muscat Pharmacy. Two of my favorites are the masala dosa and masala uttapam. If you're looking for an extra kick, try the Sichuan masala dosa, which is spicy and tasty. They also sell Idli, vada, omelets, and dahl. The food is always good, so you can't go wrong. The price ranges from .300 baisa (less than $1) to 1.2 rials.
Karak Taste
This simple takeaway or sit-down spot is across the street from Sur Beach Holiday Hotel. Try the Karak tea – black tea with a lot of sugar and evaporated milk. The tea goes well with Omani bread and a filling, ranging from egg and cheese, cheese and honey, and Omani chips and cheese. Omani bread is very thin and crispy but also not heavy. Depending on your hunger, you may want to order two of them. The cost is around .300 baisa, depending on the filling.
Conclusion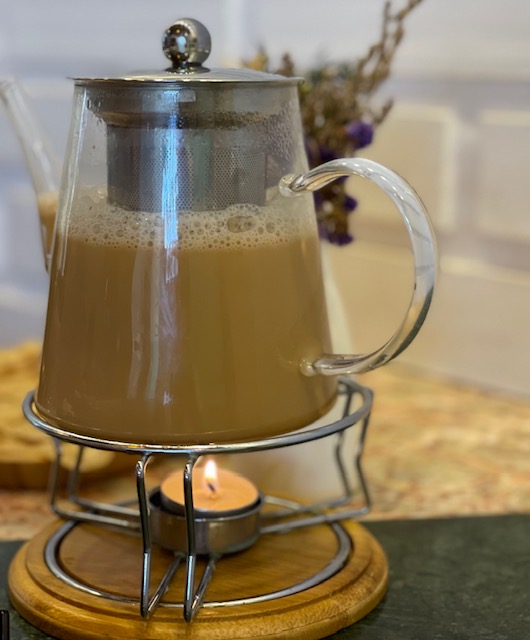 Whether it's Arabic or Indian, you can't go wrong with any of the above breakfast options. Make sure to stop at one of them when coming to Sur. Don't forget to try Karak tea.