Oman is known for its beauty, hospitality, landscapes, and various activities, such as snorkeling, hiking, and camping. Visiting Oman makes it easy to see beautiful landscapes, villages, and the desert.
I wanted to feature some of Oman's treasures through photos. They include spots for hiking, camping, visits to villages, and places to take good pictures. These are some of my favorites.
Natural water pool
This water pool is near Salalah's gravity point. It's about 15 minutes by car from Salalah. A four wheel is recommended, but not required.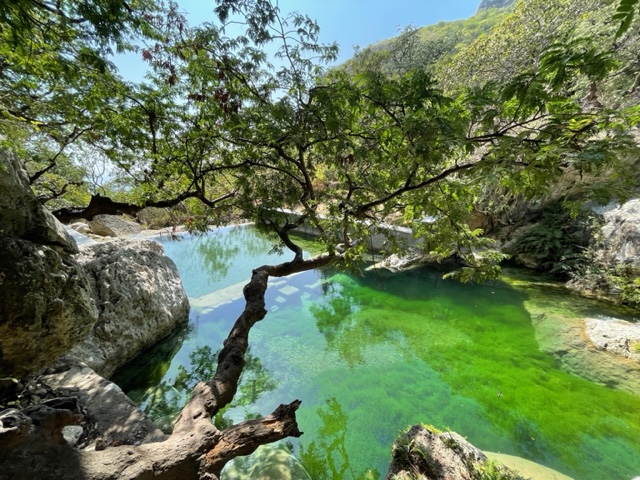 Sifa to Quriyat Hike
The medium level hike is about seven to eight hours, depending on the group size and pace. Hikers will meet at Sifa and will return by boat from Quriyat after the hike. This hike can be booked through @vamos.tour.om on Instagram. Munthr, the leader, will make sure you have a wonderful hike. The sea views along the way are spectacular.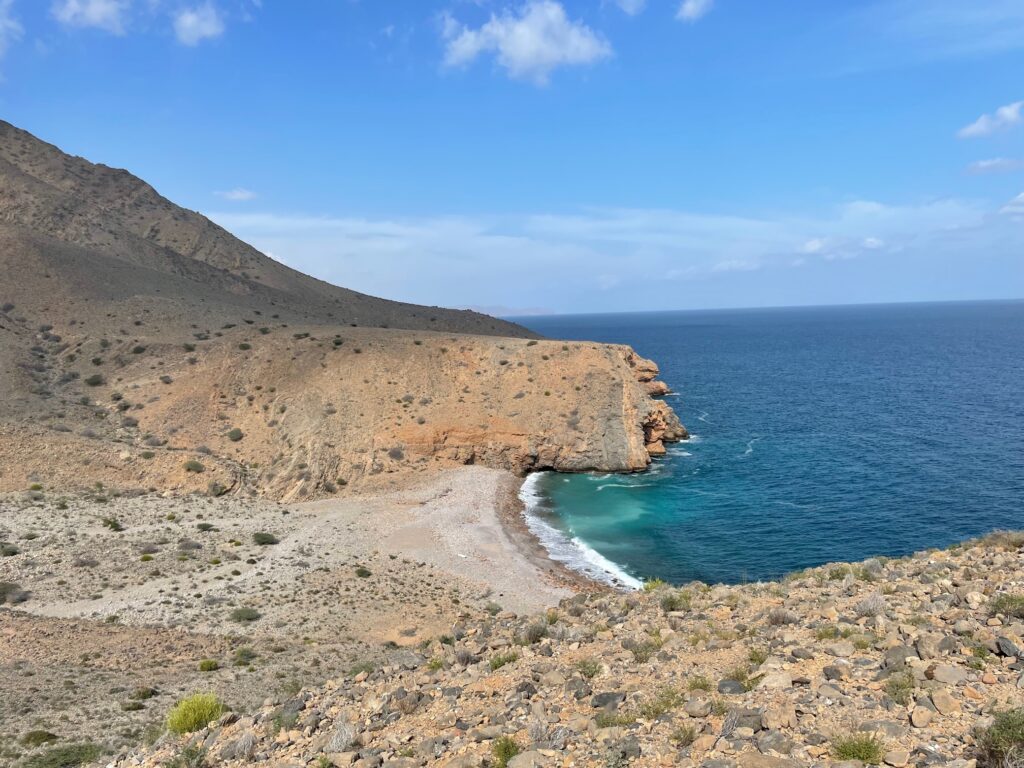 Saiq Village
Saiq is located in Al Kamil, about an hour and ten minutes from Sur. A four-wheel is not needed. Simply follow the filaj until the end and then walk about twenty minutes around boulders. It will lead you to a refreshing wadi. There are usually people around, so if you aren't sure, just ask.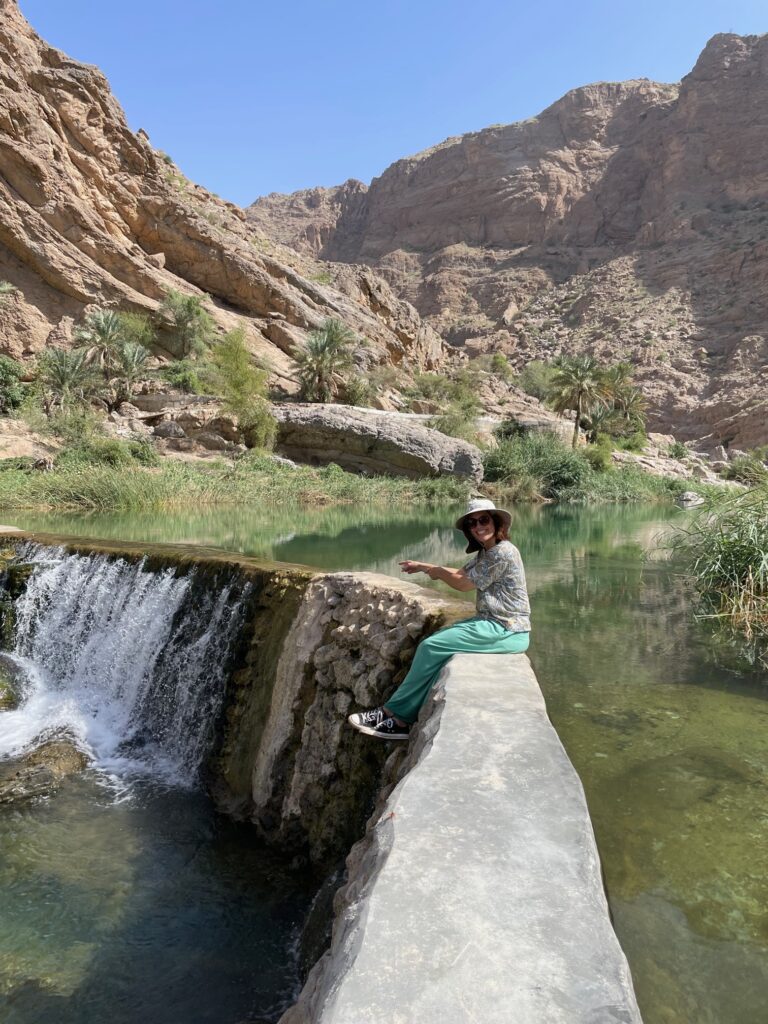 Jayla Village
Jayla Village has a UNESCO filaj and is worth visiting. This is another place to discover Oman's treasures through photos. A short hike will lead to this unique cave-like spot. It is possible to climb up to get a view of some water. A fun fact about Jayla – there will be four rock arches when you first enter, which is the picture on the 500 Baisa note. Visitors can book a tour on Instagram with @quick_challenge.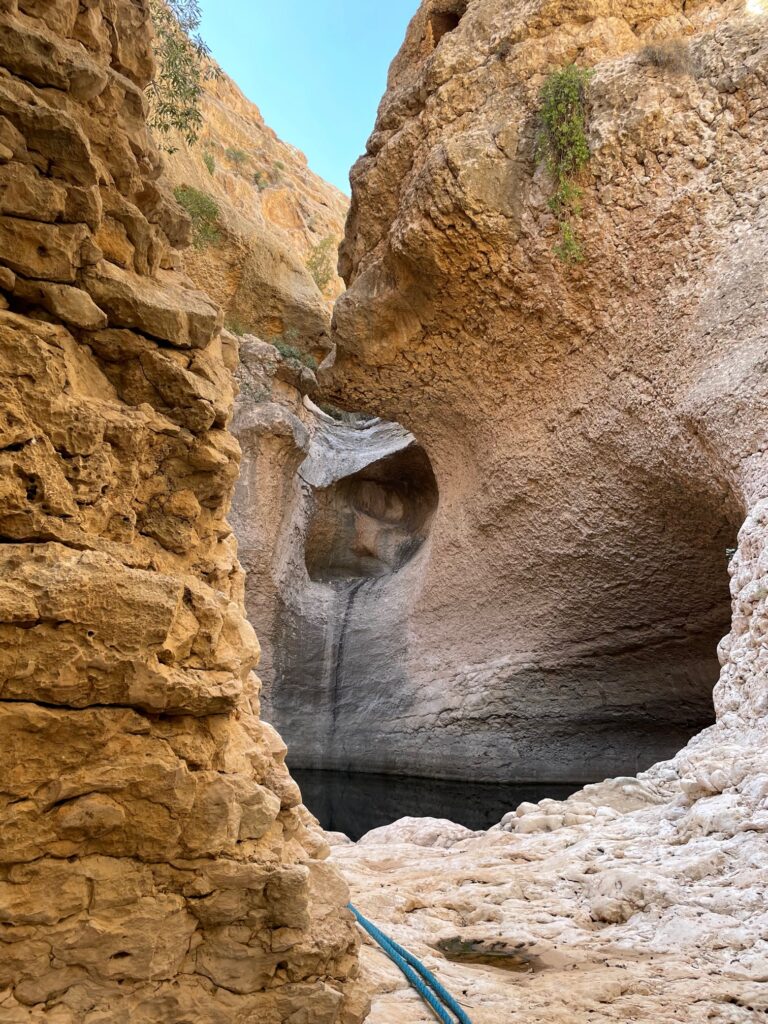 Bidiya desert
When driving to the desert, you will need a four-wheel. There are several places that offer glamping in Bidiya. Usually they can meet visitors in town and then transfer them to the place for an additional charge. One place to stay is Starry Domes @starry.domes and Desert Nights Camp @officialdesertnightscamp. The times to camp are November-early February.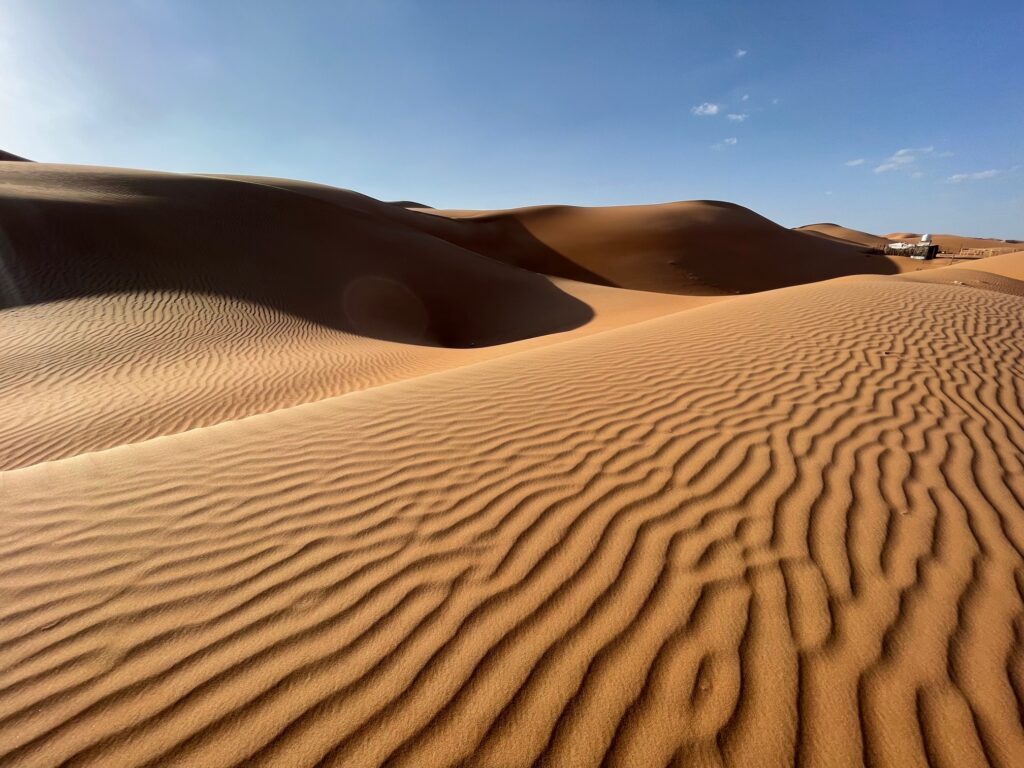 Misfat Al Abriyeen
Misfat Al Abriyeen is two and a half hours from Muscat. This traditional village is worth visiting and definitely makes the list for Oman's treasures through photos. Guests can wander around the filaj – an underground source of water, admire the date trees, and farms. The picture below used to be a meeting room and market. There are plenty of places to stay in the village, including Misfah Old House @misfah_old_house and Misfah View @misfah_view.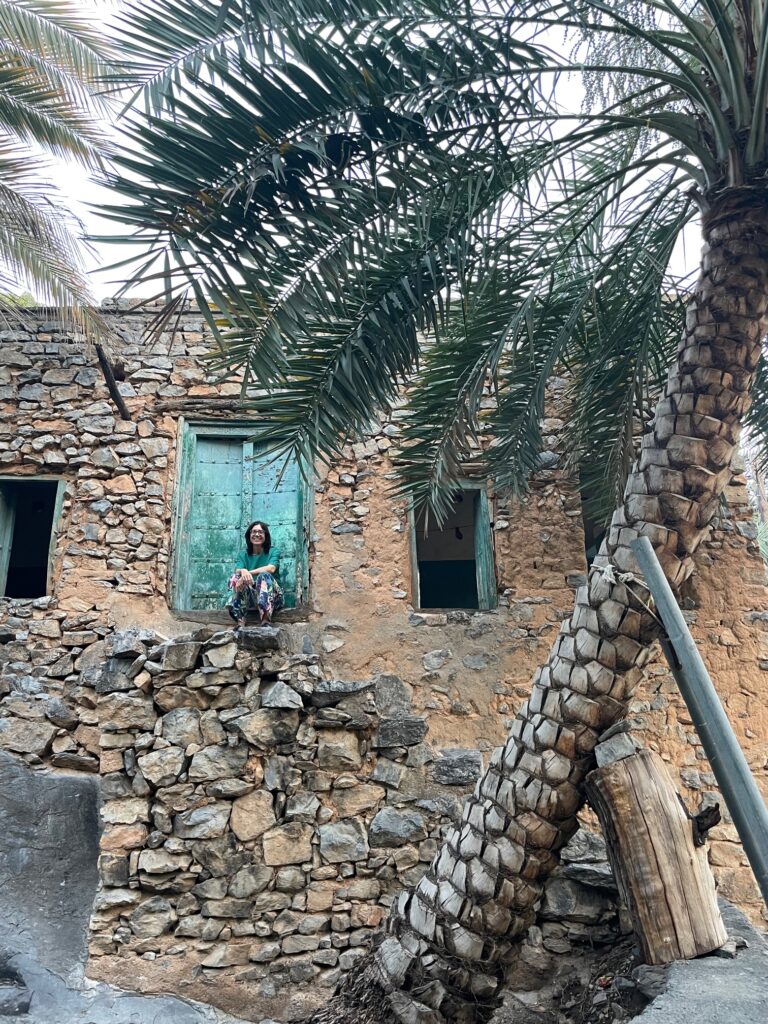 Tayma
Tayma is about twenty five minutes from Sur. Once parking the car, there are two options to see the area. Either go toward the right to see this pool, or go to the left to see some ruins and farms. To see what the easy hike is like, check out @lensandscape on YouTube.
Birkat Al Mouz
About an hour from Nizwa, try to add this to your list of places to visit. There are about 50 abandoned houses here and it's enjoyable to walk around and admire the remains of these mud homes. There is a large date tree farm that makes for some great pictures.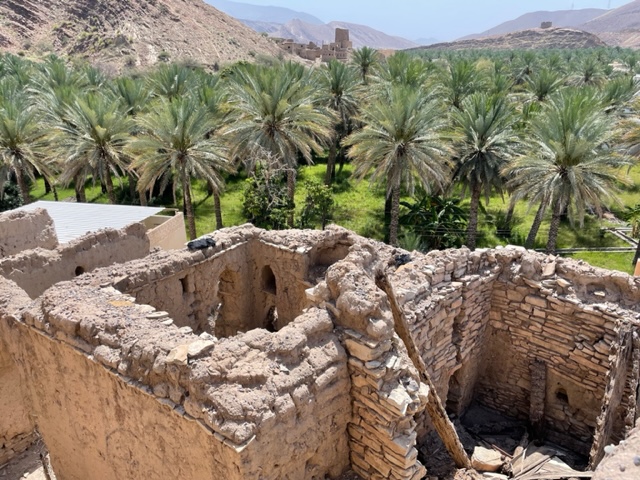 Wadi Tiwi
One of my favorite places to hike is Wadi Tiwi. For sure this makes the list of Oman's treasures through photos. About twenty-five minutes from Sur, there are many routes to take inside Tiwi. Most people go to Mibam to see the waterfall. This picture is on the other side of the waterfall. If you want to go with a local guide, contact Mohammed on Instagram @9llmll7 or on Trip Advisor.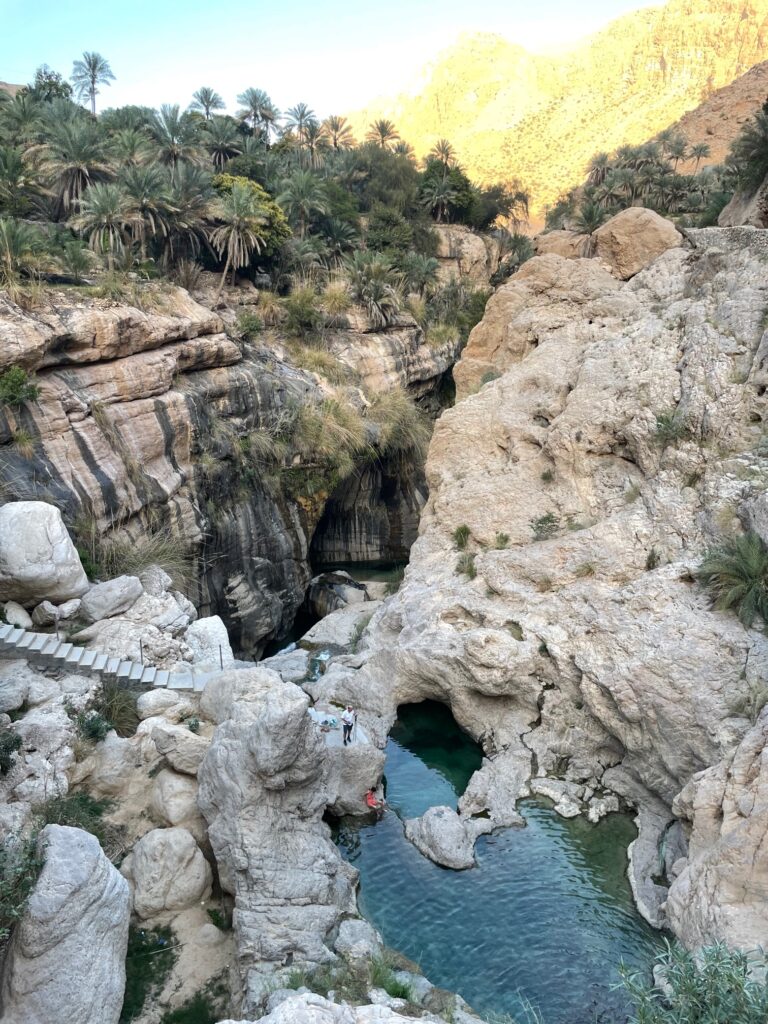 Oman's treasures through photos
Hopefully you found a few places to visit when you come to Oman. There is always something to discover here and you will be surprised by what you find.