'Is it safe?' 'Is it scary?' 'Where exactly do you live?' are some of the questions people ask me when they learn I live in Oman. I always answer with a big smile, 'Yes, I am safe. Oman is one of the safest countries and has the best hospitality.
I have lived in Sur, two hours south of Muscat's capital, for over four years. I moved here to teach English in a foundation program at a university. I have never had issues, and I've always felt comfortable everywhere I have gone. So, I thought I would share some thoughts on what it's like living in the Middle East.
Oman's oasis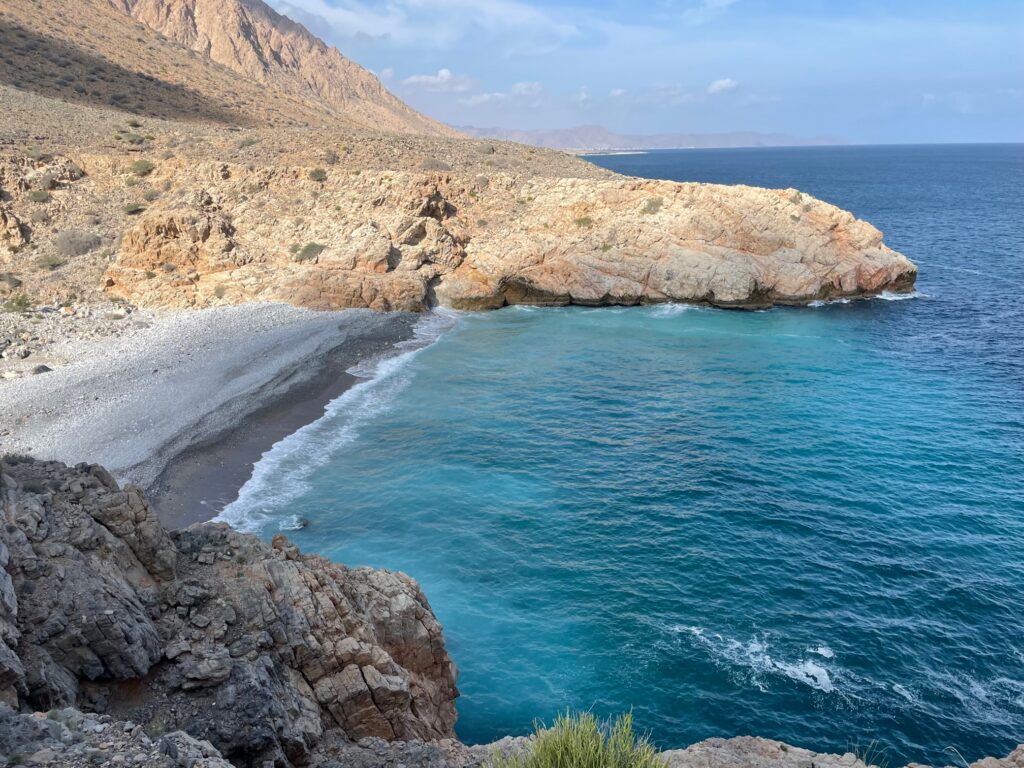 I like to think of Oman as an oasis. Oman is more than the desert. Oman has mountains, greenery, traditional villages, beaches, and cities. I love driving from Sur to Muscat because there is turquoise water at one point, and then twenty minutes later, golden peaks of mountains are on both sides of the road.
Safety
I have always felt safe and have never had any issues. I can leave my apartment unlocked, park my car and leave it running while I run inside the shop, and leave my belongings on a table at a cafe, and everything will still be there at the end of the day.
While I haven't hitched hiked here, it is common for locals and tourists to hitch rides. You may see people on the side of the road. It's safe to pick them up, and it is safe to take a ride. If something happens while you're driving – whether getting stuck in the desert sand, having tire issues, or anything else, there will always be someone who can help.
I remember once getting stuck in the desert, and I was by myself attempting to find a road! Well, I eventually found a few locals who managed to find some people to help me get my car out of the sand. One of the guys drove my car to the main road to ensure I did not get stuck again.
Hospitality
Omanis are known for their hospitality. It is common when you're walking or hiking for people to invite you to have coffee and snacks. People have often stopped my friends and me and told us to join them for dates and coffee. The people are generous and will go out of their way to make you feel at home. I remember once commenting on one of the store manager's nail polish colors, and she went to her purse and gave me the bottle to keep. I insisted I didn't want her bottle, only to compliment her color. But, she said, 'It's yours now.'
I'm also friends with locals, so it's been so great being invited to weddings, Eid celebrations, and Iftar dinners during Ramadan. One of my favorite memories is when one of my friend's moms let my friends and me dress up in Sur traditional clothing for a photo shoot. I loved wearing the gold rings on my fingers. It was a fun night.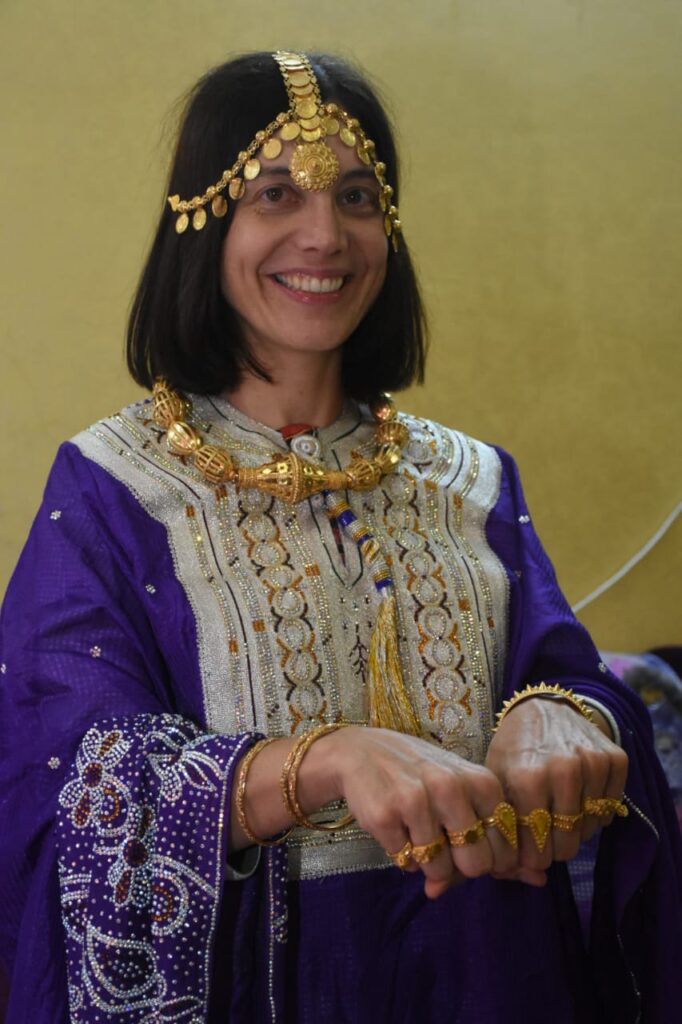 I've been to villages with friends where the women have invited us to eat with them. Each time, we happily said yes. These small gestures make me so grateful for where I live. Living in the Middle East has been an amazing adventure.
No money
I also wanted to mention that sometimes if I'm at a store, like a fruit shop, and I don't have the money to pay for the item, I can take the things and go back later and pay. This also happened when I needed to take a taxi after my car died. I had no cash, but the driver took me to my destination and told me to pay him when I could. I was so grateful, and I paid him the next day.
Dress
People always ask me if foreign women must wear an abaya and cover their heads. When I'm teaching, I typically wear more conservative clothing. I wear long pants, skirts, and dresses. I avoid sleeveless tops.
For swimming, if I am at a private beach or a hotel, I wear regular swimwear. But, at public beaches and wadis, I usually wear long yoga pants and a T-shirt or swim shirt, partly because of the intense sun and to respect the locals. I must remember that this is a Muslim country, and I am a guest here.
The only time I cover my head is when I visit mosques, which is a requirement for women. When I'm exercising outside, I also wear long pants. Sur is more conservative, and sometimes people will want to stare, so it is easier to avoid awkwardness. Moving here, I knew I would need to dress differently, so I acted accordingly.
Getting around as a female
It is easy to get around living in the Middle East as a sole female. I feel comfortable driving, camping, shopping, and exercising alone. I have camped and hiked as the only female in the group, and I have never felt uncomfortable or felt like I was in a bad situation as the only female.
Daily life
I have to admit, my daily life compared to living in China is normal! No chaos, and no one is elbowing me to get on the bus (something I do miss!). I go to work, the gym, meet friends, and do errands. I also get out and see as much as possible on the weekends, whether hiking, camping, swimming, or wandering. I'm also planning more trips outside of Oman to nearby countries.
Driving
I have a car because there is limited transportation in Oman. Some rent and some buy, it's based on personal preference. I first rented a car from a local rental office, and now I'm renting from someone else, which is less money. When I applied for my first license, I had to have an eye test, blood type, a copy of my passport and a copy of my driver's license from back home. License renewal is every two years.
Tips
Setting up accounts
When living in the Middle East, it's relatively easy to set up a bank account, use the Internet and visit a doctor. For the most part, most people speak English and will be able to help. With that said, when opening a bank account, call before going to ensure you have all the required documents. I visited the bank three times before my account opened because they forgot to provide all the necessary documents. Take an Omani with you when you doubt because things will get done faster.
Patience
Having lived in China and now Oman, I always tell people to have patience when thinking about living abroad. It's also good to lower your expectations. Many things here in Oman are last minute, including school holiday schedules and government holidays. While it's out of your control, remember patience is your friend.
Living in the Middle East
I can't say enough how fortunate I am to live in Oman. As a female, I feel safe, have great friends, and a great life. I can explore this country anytime I want. If you are considering moving to the Middle East, message me for more information and I can give you more insight on what it's like living in the Middle East.