A must-try restaurant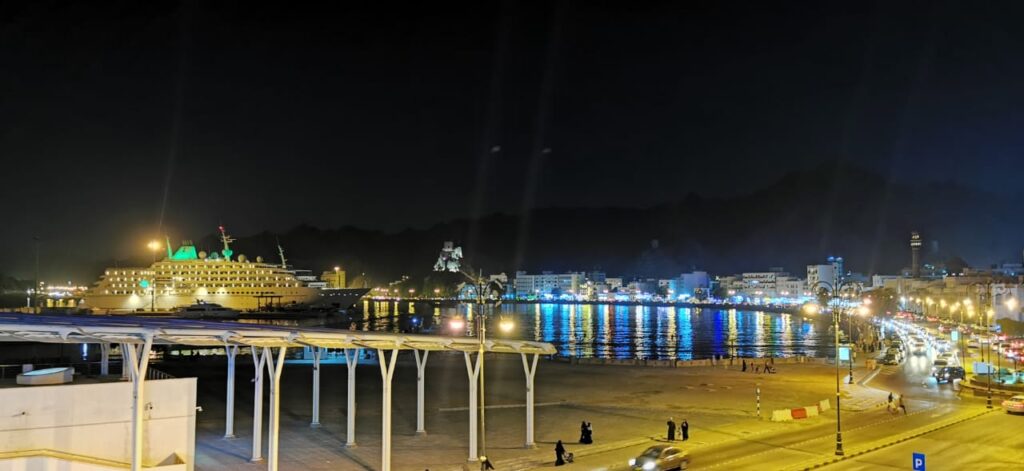 Bait Al Luban in Muscat, Oman, offers lovely views of the Muttrah corniche and the Sultan Qaboos Port, options to sit in traditional Omani style on the floor, or if this isn't your style, you can sit at a table. I have been here a few times, so here are a few reasons why this restaurant is worth visiting.
Decor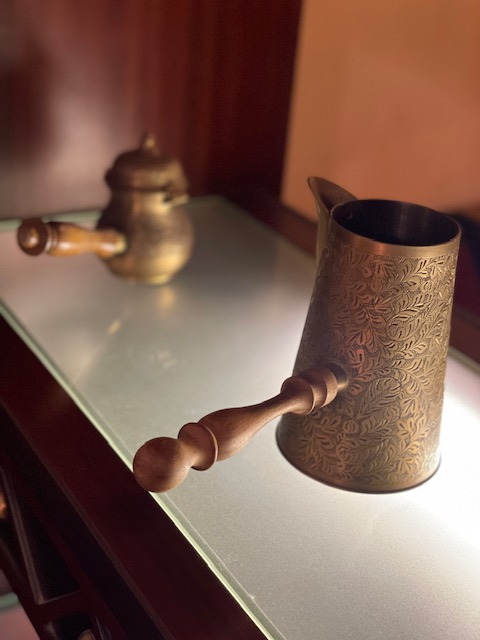 The decor displays traditional Omani items, such as clay pottery, water pots, and storage jars. They also have decorative wooden chests to store jewelry, clothing, and expensive coins. I also liked the small copper kettles that are on a shelf.
The food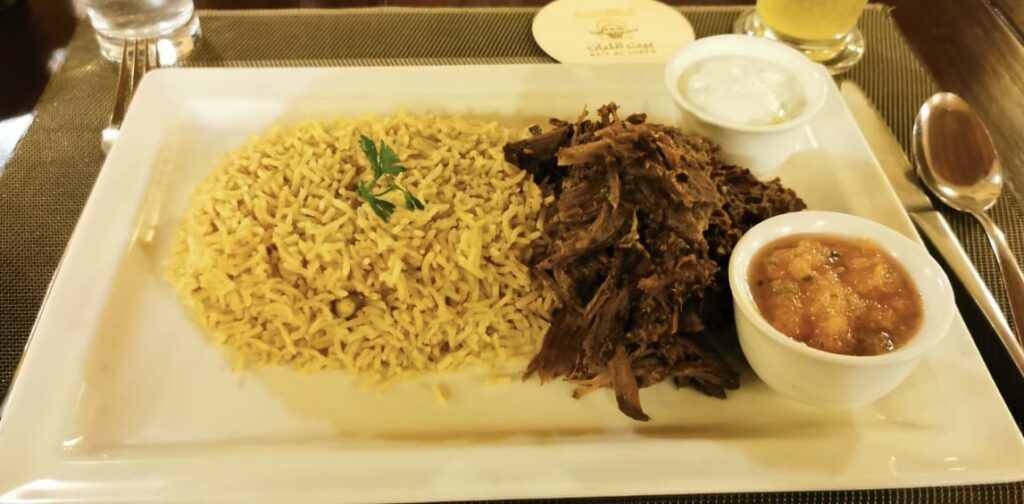 The menu offers traditional food such as Shuwa, meat cooked underground, Qabuli Rice, rice cooked in a meat broth with Arabic spices, and Arsiya, meat with slow-cooked rice with date sauce. They also serve Chicken Curry and Stuffed Chicken Breast.
Our food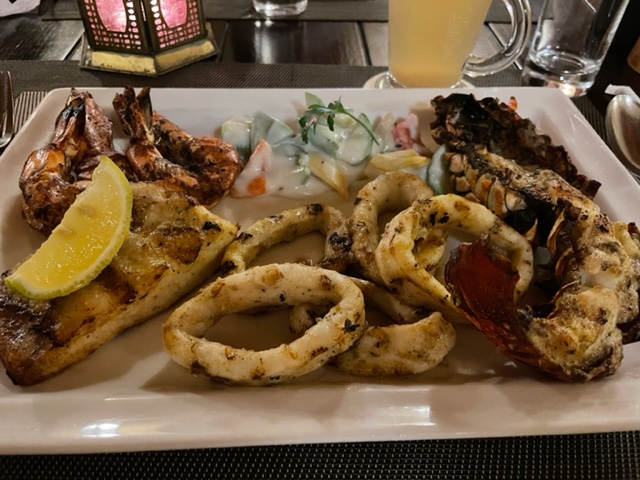 My friends and I recently came here, and we ordered Chicken Curry, Shuwa, Shuwa Lasagna, a Seafood Platter, and Stuffed Chicken Breast. All of the food was delicious. The Arabic spices with hints of cumin and coriander added a nice touch to the flavor. We still had a little room for dessert, which I highly recommend.
Dessert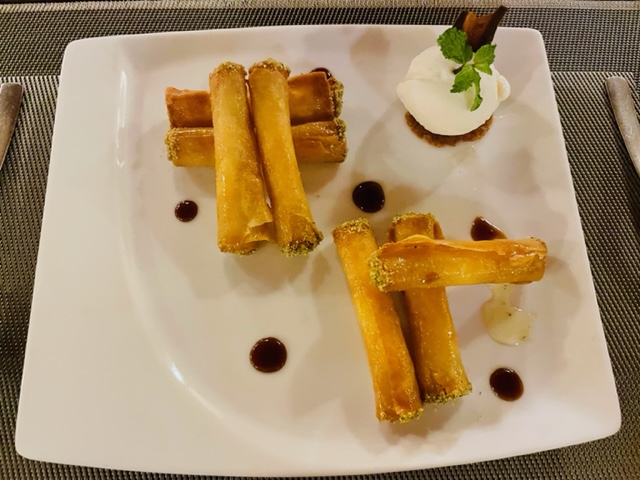 Once I saw the date cheesecake on the menu, I knew I had to try it. It comes with chocolate mousse and ice cream. It is not too sweet. Other desserts on the menu are Luqaimat, similar to a small fried donut, and Asabe Luban, fried cream cheese inside a phyllo-like dough. The Asabe Luban is a must-try. It is crunchy and sweet, but not too sweet. Our server also brought us a bowl of dates.
Location
The restaurant is in Muttrah, just across from the new fish market. There is free parking on the weekends, but you will have to use metered parking during the week.
Conclusion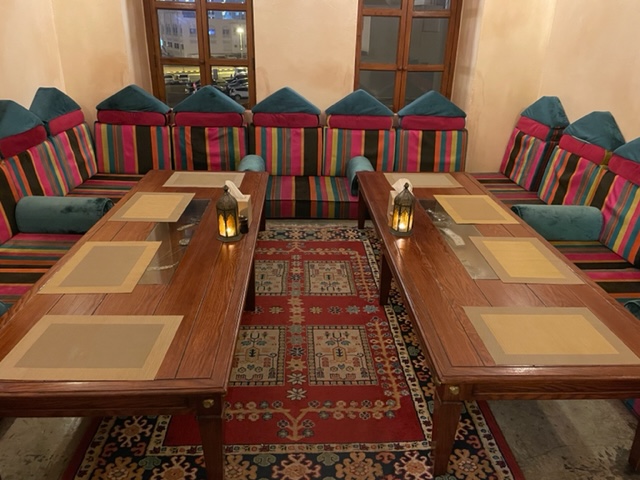 Bait Al Luban is an excellent place to come, whether with family, friends, or even solo. Everything on the menu is worth trying, and the friendly staff will make sure you enjoy your time. If you have a large group, I would recommend making a reservation. For more information, go to baitalluban.com or on Instagram @bait_al-luban.