Traditional Decor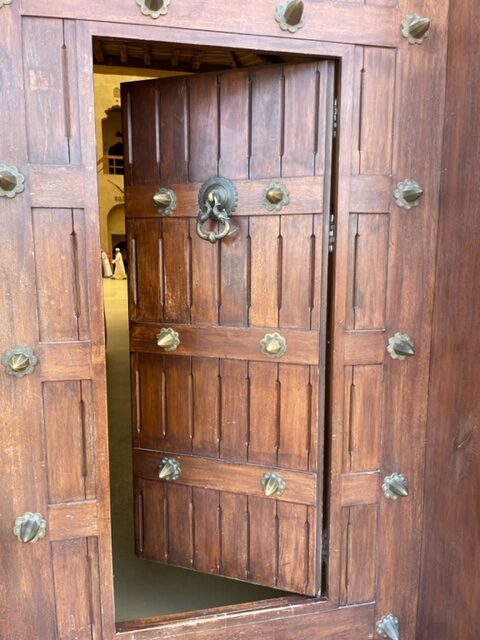 For traditional Omani food, such as Kabuli and Lahab, visit Rozna Restaurant in Muscat. This castle-style restaurant reminds me of Nizwa when walking toward the entrance. With its traditional wooden doors and hanging clay water jugs, not to mention the old Emerald truck sitting outside the gate, this unique style sets the tone for this food experience.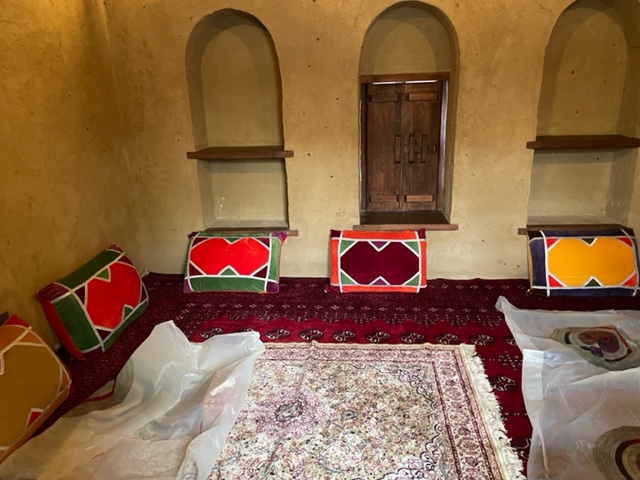 When walking inside, it's hard not to notice the sizeable wooden incense burner and more hanging clay water jugs. There is also a mini filaj in the bathroom. I also liked the sitting rooms on the first floor with their red carpets and bright red and green cushions.
The Food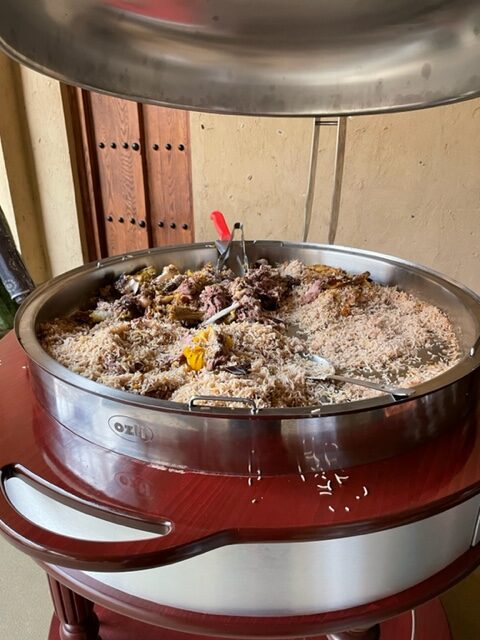 Now getting back to the food, the buffet offers an excellent selection. In addition to Kabuli and Lahab, they had fish, chicken, grilled vegetables, mini pizzas, sambosa's, and mandazi.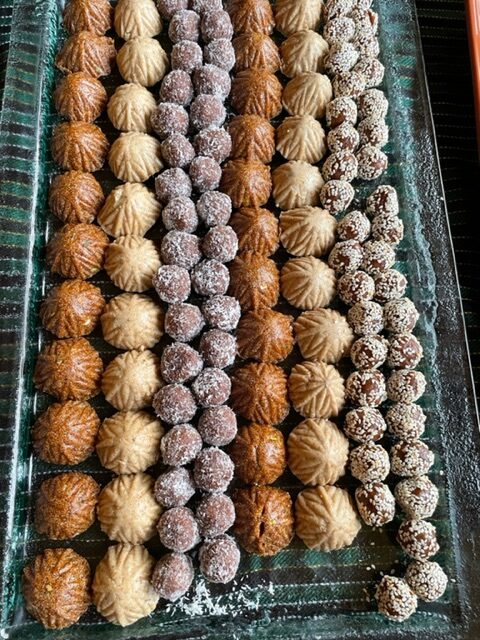 There was a choice of Um Ali, custard, luqaimat, and mini sweet date balls for desserts. The food is very flavorful and satisfying.
Other information
The main sitting area is on the ground floor, but it does get busy on the weekend, so go early. There is also the option of sitting upstairs. The buffet may change every weekend, but the restaurant will always serve Omani food. I'm not sure if there is a buffet during the week, so check before going.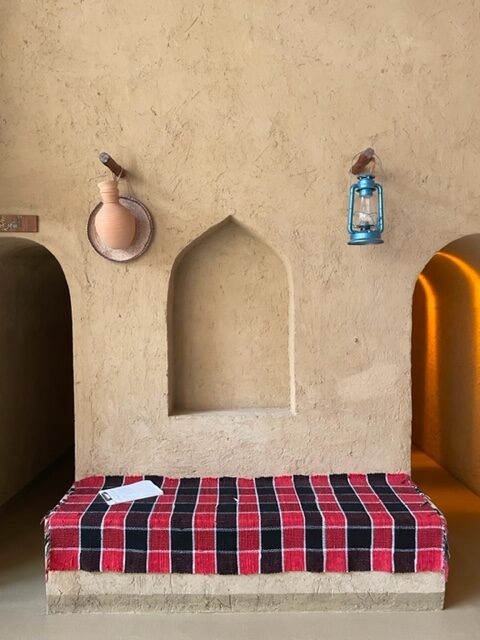 It is worth trying this traditional-style restaurant with carefully placed decorations and local food. The restaurant is located near the Ministry of Education. For more details, check out their Instagram @roznaoman.