Not sure where to go when you come to Sur? Here are a few suggestions of places to visit, including a few restaurants to try.
Places
The Marina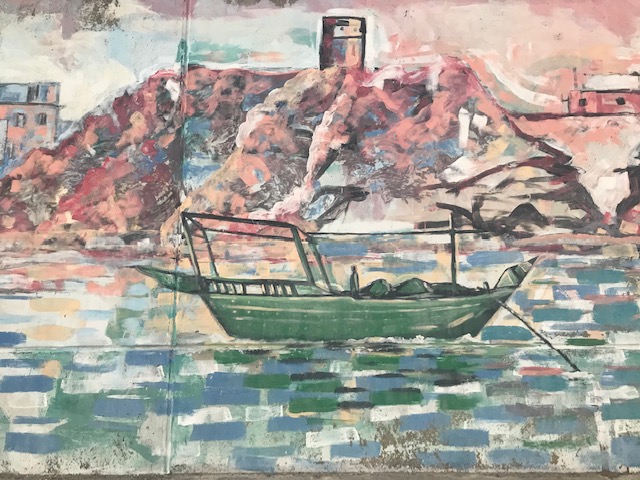 Before heading to the corniche, stop by the marina to look at the wall art. Paintings range from pictures of flamingos and camels to traditional people and places. People also come here for exercise.
If you drive to the other side of the marina, just past the coast guard boat, you will notice a light green dhow. It's worth checking out this uniquely colored boat with bright flowers painted all around. This spot is also suitable for sunset.
Dhow Factory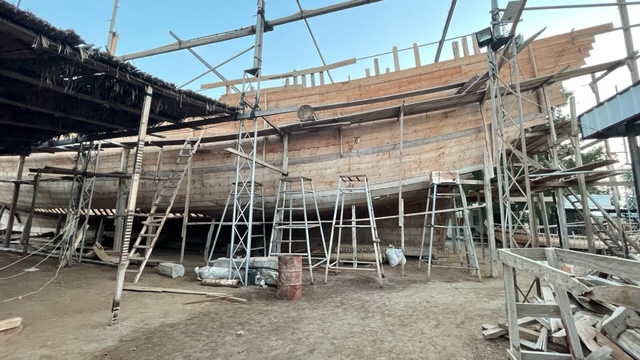 This factory is near the main bridge, past The White Coffee Shop. Currently, there are two Dhows that the men are constructing. The bigger dhow takes two to three years to build, while the smaller one takes six to nine months to complete. It takes fifteen men to construct the larger ones and eight to ten men for the smaller dhows.
The workers will allow you to get on one to see the inside. While walking around, take notice of the traditional wooden doors lying around. A cute gift shop sells wooden crafts like bowls, mini doors, and dhows.
The museum is open from 9-6 pm. The entrance fee is one rial.
Al Rabban Museum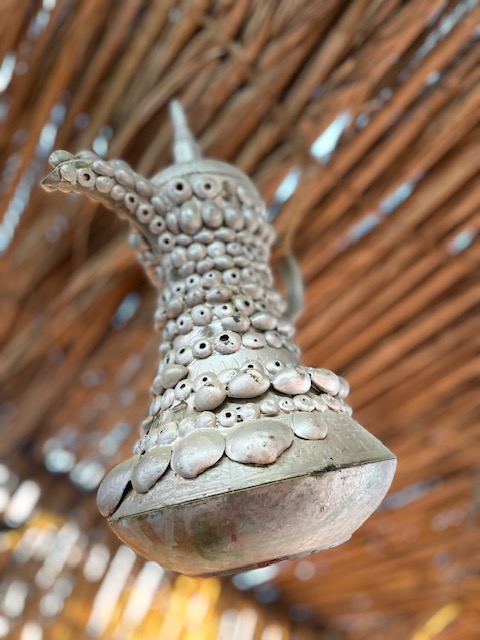 Located in Al Ayjah near the lighthouse, this heritage museum is worth checking out. The owner, Bader Sid Al Sinani, will take you around to show you some traditional Omani items. Here you can find traditional clothing, teapots, doors and more. Make sure to go upstairs to take in views of the watchtower.
Badr always has new items on display. My new favorite is a 150-year-old traditional wooden door from Zanzibar. The museum is open from 9 am to 11:30 am and then from 4:00 to 6:30 pm. The cost is 1 rial for Omanis and 2 rials for foreigners.
Oman Handicrafts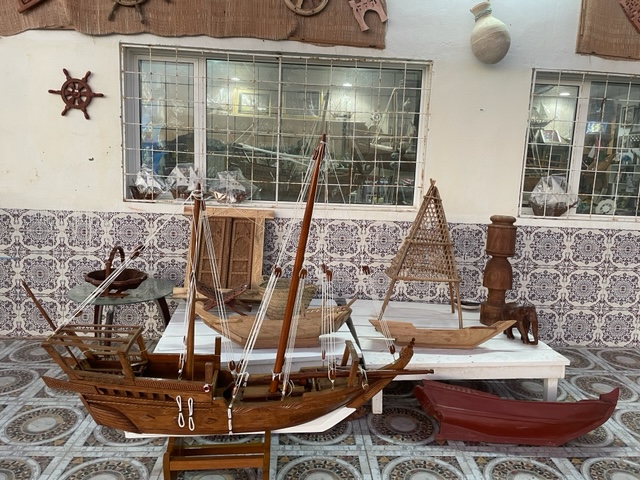 This small shop is next to the Al Rabban museum. Here you can find traditional wooden dhows, clay pots, and more. There is also silver and gold jewelry on display, such as bracelets and necklaces. After browsing around, have some Omani coffee and dates.
Restaurants
Al Hawash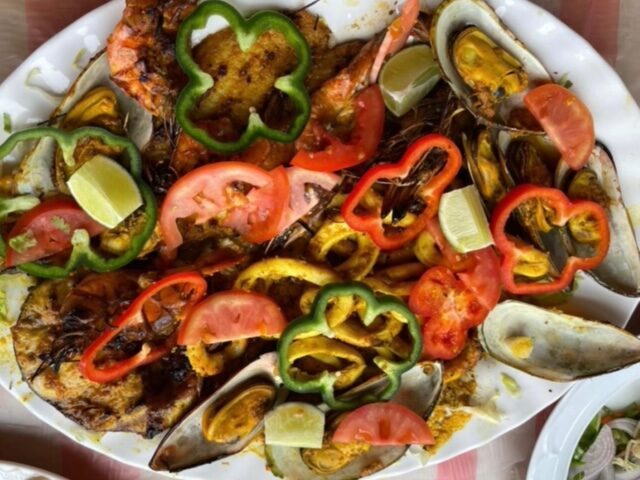 Located before the main bridge, this restaurant has a range of fresh seafood, biriyani dishes, pasta, soups, and shrimp tajine. I recommend trying the seafood chowder and seafood platter.
They also have a coffee shop and desserts. Sit outside to enjoy the views of the lighthouse and watchtower. Traditional items, such as clay pots, are also part of the decoration inside.
Jabal Istanbul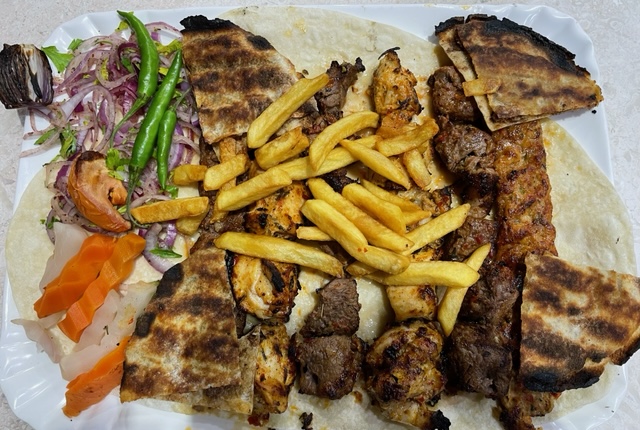 If you are looking for some Turkish food, head to this restaurant. The mixed grill is tasty. The portion sizes are big, so it's best to share. They also have pizza, shawarma, and salads. You can find this near the souk.
RazmAzaan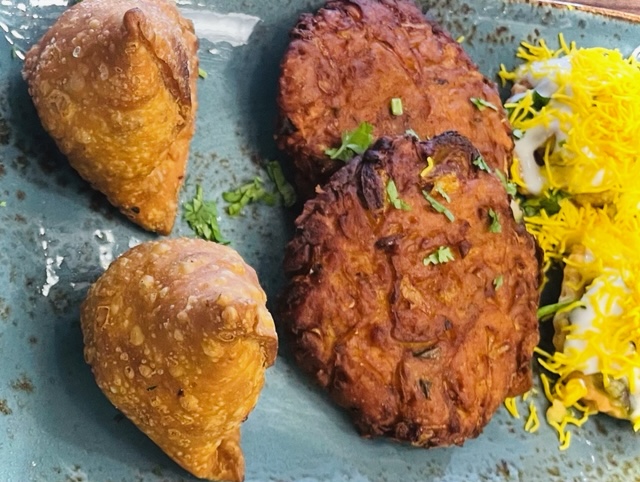 If you're looking to try Indian food, stop here to try samosa chaat, chaat bombs, lamb biryani, and more. This extensive menu also serves curries, salads, and tandoor. The trio of Indian bites is worth trying. It comes with samosa, chaat papri, and onion bhajia. The menu always seems to have new dishes. The location is at City Center near the Carrefour entrance.
Conclusion
This coastal city has plenty to offer, whether walking around the souk or checking out the marina wall paintings. Before making your way to Ras Al Had or the desert, it is worth the stop.