I'm always adding new places to my travel list, and this time I can check Pakistan off the list because, in less than three weeks, I'll be heading there for a cultural and trekking trip with Ready for Road Adventures.
Last year on Instagram, @expatpanda posted pictures of her wonderful Pakistan trip, and I knew I needed to visit this country.
Since trekking is involved, my bag must fit clothing for city visits and trekking while still packing light.
I will give some packing and prepping suggestions for my trip. Several tips are from my leader, Will, at Ready for Road Adventures, and some are my own. See below the list for packing and preparing for a trekking culture trip in Pakistan.
Prepping for trekking
When going on a trekking trip, it's best to start training before traveling. These tips are the same for prepping for the Inca Trail, so you can view that post here.
I usually hike hills once a week and go to the gym for CrossFit classes and other exercises to train for endurance. If your area does not have trails with hills, take the stairs. It's also good to walk outside with a backpack filled with your day's essentials to prepare yourself with the added weight in the bag. Yoga is also helpful for breathing practice.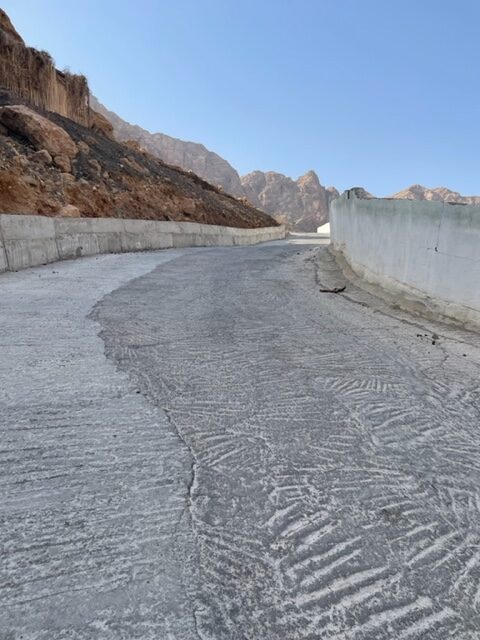 Preparing documents
Allow enough time to apply for a visa. For this trip, I applied for my visa two months before the trip. It took about two weeks to get approved after the embassy needed additional information, including proof of work and a clearer copy of my passport. Always check the visa to make sure the dates and details are accurate.
Printing a copy of your passport and approved visa letter is a good idea. I had to get travel insurance, so I will also print a copy. I used World Nomads, but I have also used John Hancock and Allianz. I recently had an online workshop by SafetyWing and learned that they also offer travel insurance.
Money
When I arrive or withdraw from the ATM, I usually bring US dollars to exchange at a currency exchange office. I also like to take dollars to tip my guides and drivers at the end of a trip. It depends on the country, but on the last trek I went on in Peru, the company suggested $5-10 a day for head guides. My entire group gave more because they deserved it. Always ask your leader or the person you booked the trip with about tipping suggestions. Will told our group that $200 for the 13 day trip should be enough.
Packing for trekking
Packing two pairs of Wiki dry or lightweight trekking pants is good. Because I'll be in Pakistan, pants are better to respect the local culture. I sometimes pack light long-sleeve shirts when traveling to places with extreme sun and tops that dry quickly. I will bring two shirts and a thin hoodie to stay warm at night.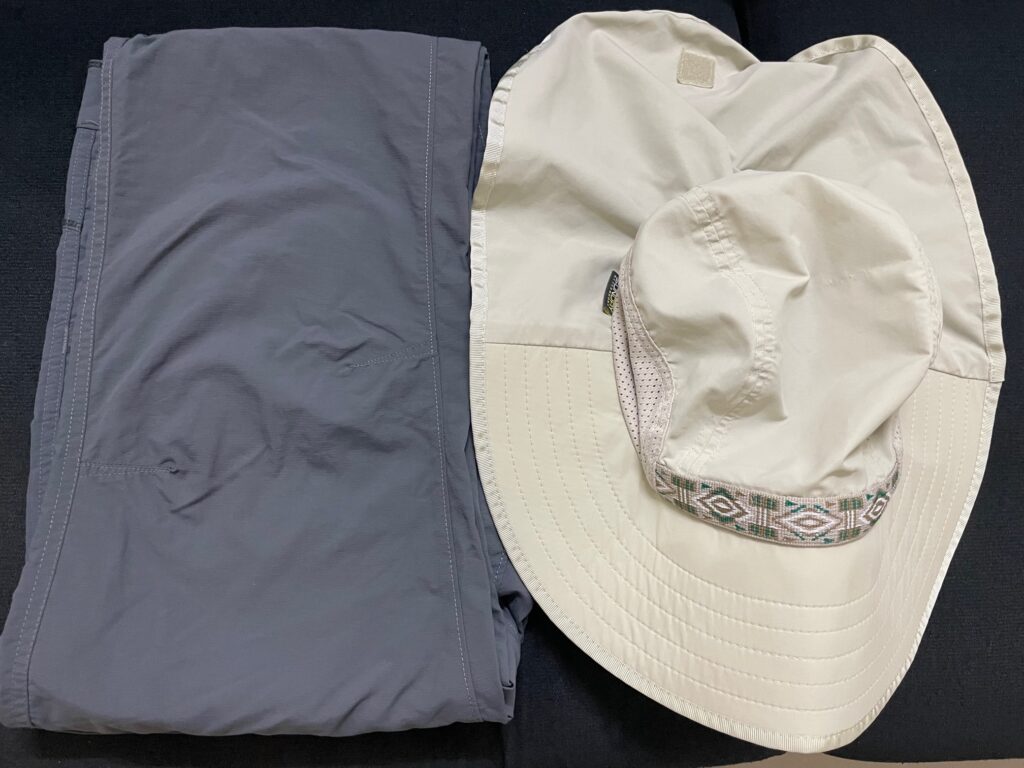 I'm also taking a light jacket that fits easily in my backpack. I get cold at night in the mountains so I will bring a hat and gloves. Hiking boots and socks are a must, but break in those boots if they are relatively new. Nothing is worse than getting blisters or having issues with shoes that haven't been on a few walks or hikes before the trip. I make sure my boots have a comfortable insole.
Ready for Road Adventures also suggests bringing electrolyte sachets – I like pocari sweat, and some pharmacies sell other types. If going with a company, check with them to see if travelers will receive snacks for the hike. Even if they provide them, it's still good to pack protein bars, nuts, and other fuel needed for the trek.
Most likely, there will also be a time to buy snacks in the city you are in before the hike begins. I go through a lot of water when I hike, so I pack about three to four liters of water. I usually bring at least one refillable 1.5-liter water bottle.
For this trip, the highest elevation is 3,850 meters. Ask your doctor for altitude sickness pills for those with altitude problems. It's also important to stay hydrated throughout the day.
Packing for non-trekking days
Lahore will be warmer than the north, so pack lightweight, long pants, dresses, skirts, and a few tops – short-sleeved shirts or three quarter length. Some may want to wear shorts; however, remember that respecting the locals is better. Remind yourself that this is Pakistan.
I plan to bring two pairs of lightweight, long pants, possibly one skirt, and three interchangeable tops. Pack one pair of yoga pants or sweats to wear after hiking or to save space if you do not want to pack pajamas. I will wear comfortable walking shoes on the plane and pack a pair of flip-flops.
Packing a lightweight scarf to cover your head when entering mosques is also good. Sleeveless shirts will also not be allowed when visiting mosques.
Swimwear
For this trip, we will get a chance to swim. I will pack a bathing suit and a long-sleeve swim shirt, and capri-length yoga pants to wear over the suit. This is how I swim in Oman, and Pakistan's culture is similar, so I want to be respectful.
Other items
Don't forget to pack lip balm, sunscreen, sunglasses, a sun hat, hand sanitizer, and tissues. I also like to bring a neck scarf to wear for sun protection when I'm hiking. I also take wet wipes for those times when a shower is not possible.
Toiletries
I try to pack travel-size toiletries, including toothpaste, toothbrush, body wash, liquid laundry soap, and shampoo/conditioner. If I can't find small bottles, I usually buy some things when I arrive.
A head torch is good for the night, and I also try to remember to bring cards if I'm going to be with a group. I also have a small notebook to journal my trip.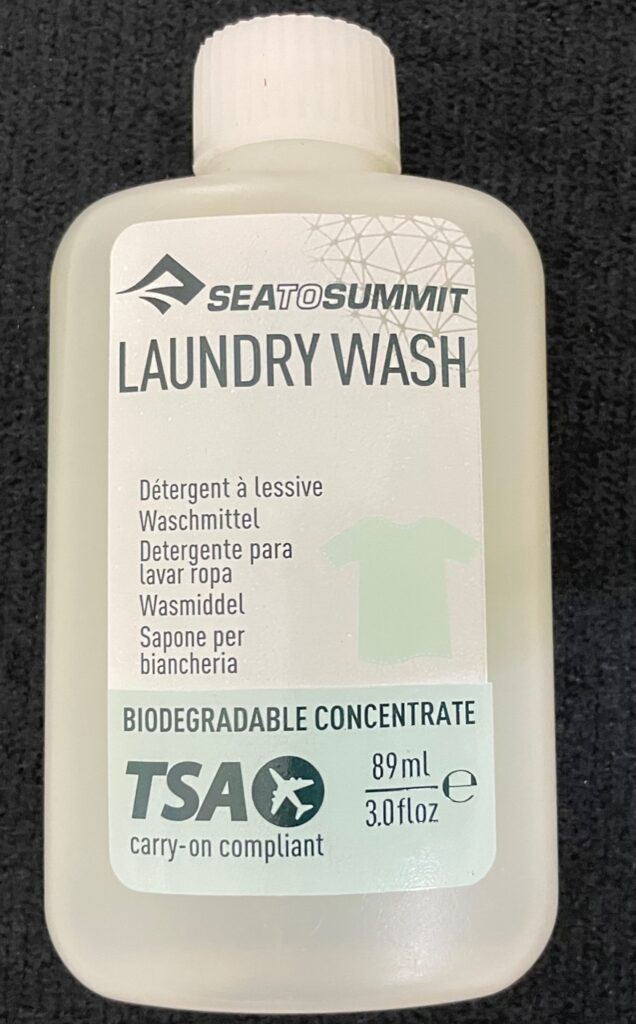 Bring a power bank, cable cord, and power adapter. Pakistan uses plug type C. If you are like me and take tons of pictures, ensure you have enough memory on your phone or camera. It's also good to pack anything you may need for feminine hygiene.
First aid kit
Ready for Road suggests bringing salt tablets, waterproof plasters, paracetamol, Ibuprofin, immodium, throat lozenges, decongestant, nasal spray, an inhaler, and personal medication. I bought an adventure medical kit a few years ago for hiking. Most hiking and outdoor adventure shops sell them. I usually take a few things from the kit, like aspirin and cream for cuts if I don't have space for the bag.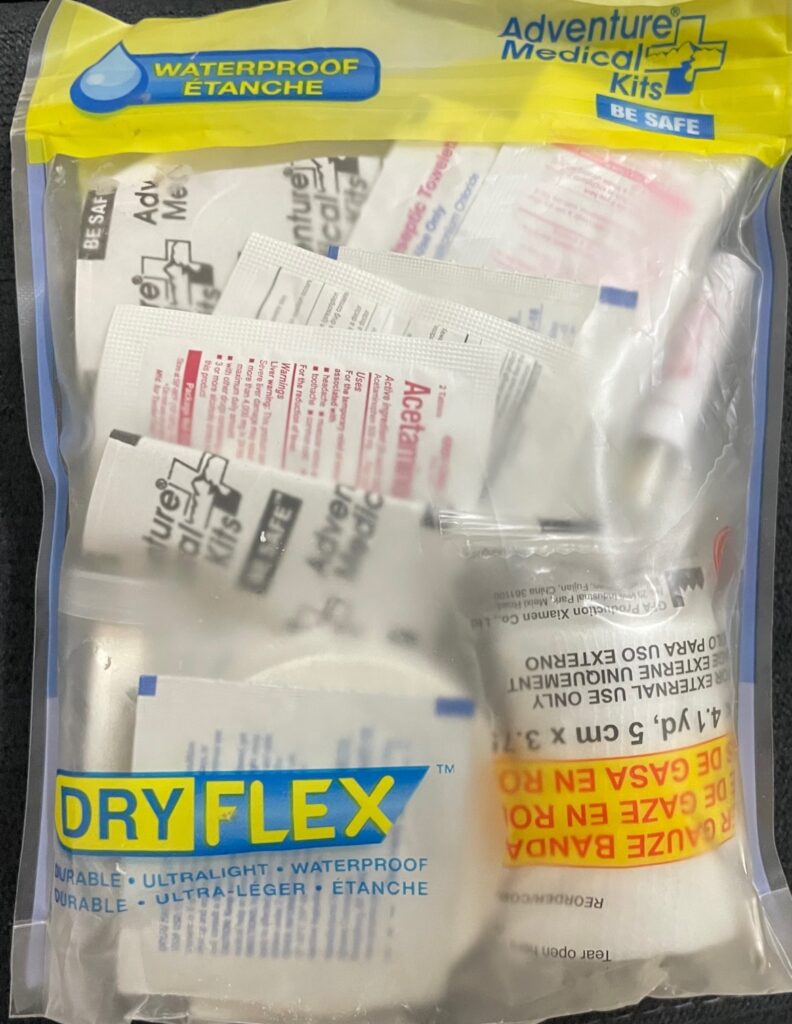 If you tend to have sore muscles after a trek, I recommend taking some Voltaren cream or something similar to help with aches. It's also good to bring knee braces if you have knee issues.
Miscellaneous items
I usually pack a small purse when I go out at night so I don't have to lug my day pack around. I also bring a small tote bag in case I buy anything or need a bag for swimming.
It's also nice to have a small microfiber towel for hiking trips, and Will also suggested bringing an additional towel for swimming. I also pack a small bottle of tea tree oil for mosquito bites and other cuts I may get on my trip. I have small disposable mosquito wipes that I will take with me. These are some other tips for packing and prepping for a trekking culture trip in Pakistan.
Keep an open mind
I also want to remind you to keep an open mind, have patience, and a positive attitude. Other countries do things differently; some may not be in a rush or on time. Just relax and go with the flow. It will make your travel plans easier.
Final thoughts
Will has prepared us for packing and preparing for my upcoming trip. I can't wait to discover this country and look forward to meeting my group. I hope these tips for packing and preparing for a trekking culture trip in Pakistan have helped. I'll have more updates later!
Featured image courtesy of Ready for Road Adventures