Detroit, Michigan, is bustling with plenty of things to do to keep busy. The city continues adding more restaurants and hotels, and there always seems to be an event. Whether taking a walking tour or seeing art collections, make sure to visit Detroit and discover all the city has to offer. Check out the list below of seven things to do in Detroit.
Belle Isle Aquarium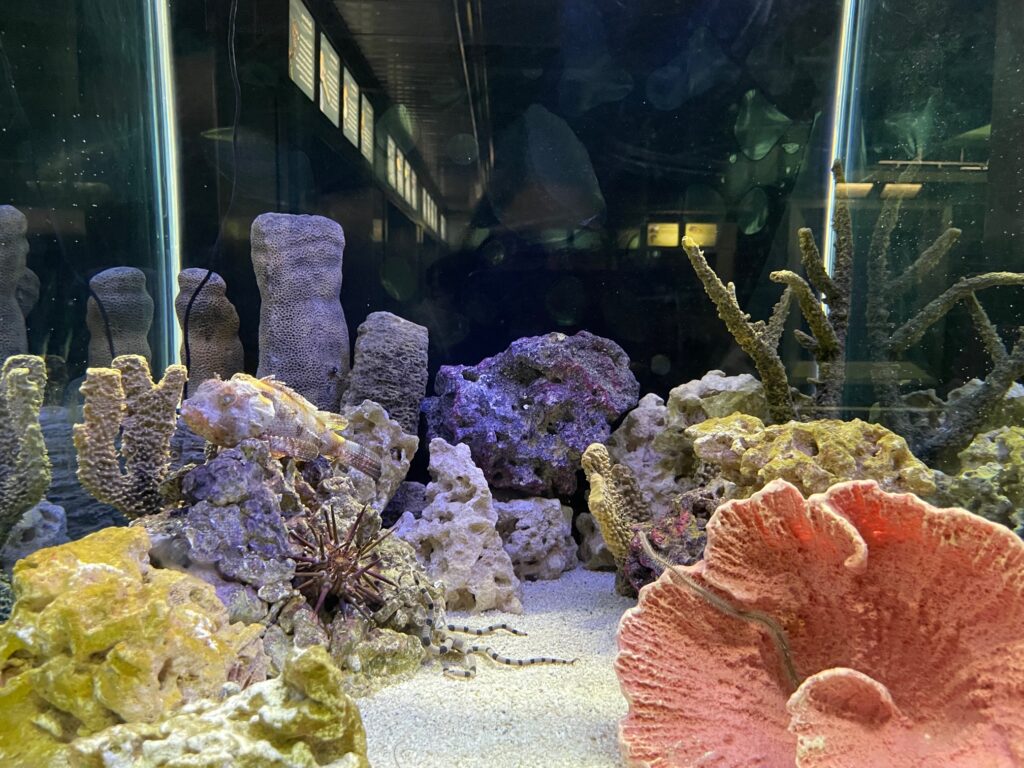 The aquarium had a makeover several years ago, and the foundation has done an excellent job preserving it. Immediately when walking inside, one cannot help but notice the hanging trash to showcase how polluted our waters are. When entering, the sea green colored ceiling gives the illusion that you are underwater. Visitors can learn about gars, look at seahorses, bonded brooders, and more. There is no fee; however, donations are suggested.
The Detroit Institute of Arts
I hadn't been to the DIA in over 20 years, and I'm glad I went back to visit. The three floors' galleries include Ancient Middle East, Korean, Egyptian, and African. Make sure to look at the Detroit Industry murals by Diego Rivera. This is his tribute to industry and workers, looking at the benefits and adverse side effects. For example, in some murals the men are building a plane for travel, but this plane is also for war. The murals are detailed and very colorful. The DIA also has an app for self-guided scavenger hunts, and most rooms have an eye spy with clues to search for an item in the gallery. I played eye spy, and looking for art pieces from the clues was fun. The museum is free for Wayne, Oakland, and Macomb County residents. Otherwise, it's $14 for adults and $6 for youth. The museum is open Tuesday – Thursday, 9 am – 4 pm, Friday from 9 am to 9 pm, and 10 am to 5 pm on Saturday and Sunday. Definitely add the DIA on your list of things to do in Detroit.
Preservation Detroit Walking Tour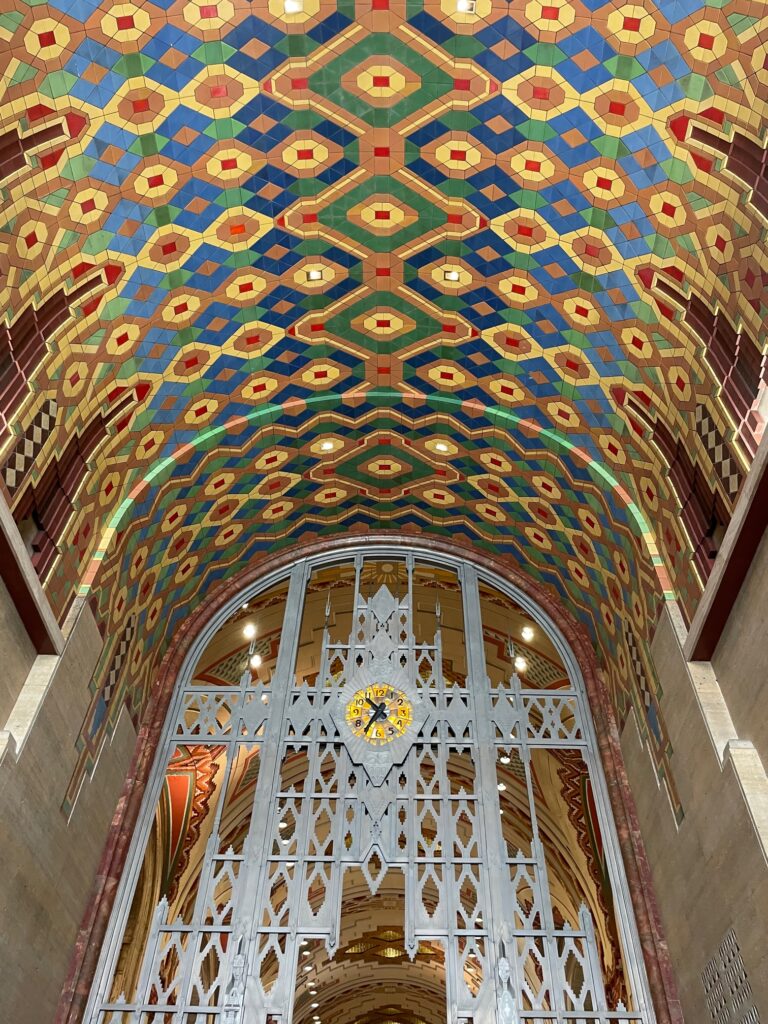 The goal of Preservation Detroit is to keep buildings from being demolished and preserve them. I went on a walking downtown tour and learned much about the city. We stopped inside buildings such as the Guardian Building, the city's largest bank in the late 1920s. A beautiful bone fresco on the second-floor highlights which regions in the state produce different goods. Visitors will also visit the Meridian building to see the tallest water fountain. The two-hour tour will also go through German town and other surrounding neighborhoods. If you like learning about history and different styles of architecture, then this is the tour for you. Preservation Detroit also has midtown and Eastern Market walking tours. The cost is $15 for preservation members, seniors, and students. It is $18 for non-members. The guides are volunteers who love sharing their knowledge of Detroit.
Motown Museum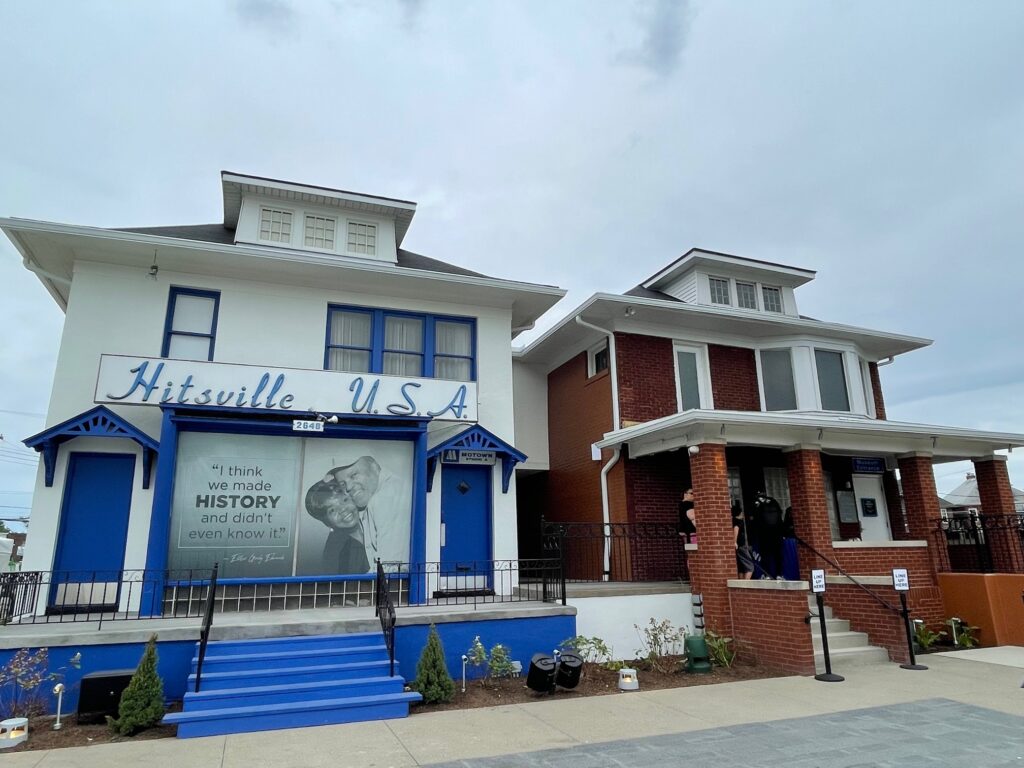 The house opened in 1959 and was declared a historical site in 1987 by the State of Michigan. The house was open 24/7 because Berry Gordy wanted people to get into the studio. When entering, visitors will recognize the numerous faces of Motown on the wall, including Aretha Franklin, Marvin Gaye, and the Supremes. The short tour will take you to Studio A, where all the original instruments are intact. We also learned that to determine, Gordy would ask people if they were on their last dollar and hungry, would they buy a record or a hot dog? If they said record, he knew it was ready to be released. At the end of the tour, you can sing and dance to My Girl, which was a lot of fun. Tickets are $17 for children and seniors and $20 for adults. Add this to your must-see when looking for things to do in Detroit.
Comerica Park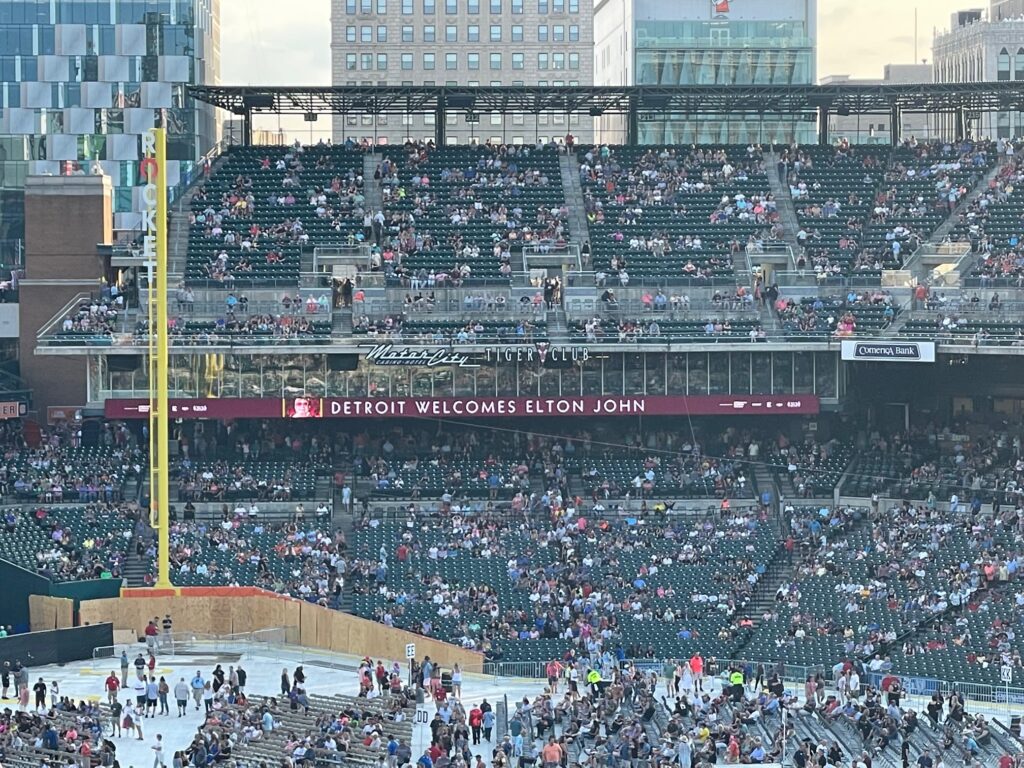 You can't miss seeing the big tiger in front of Comerica Park. Home to the baseball team, the Detroit Tigers, the park also hosts several concerts and other events. I had a chance to see Elton John play here, and it was one of the best concerts I attended. While I am not a huge baseball fan, I have also gone here to watch the Tigers play just to come downtown and be around the bustles of people and high energy.
Campus Martius Park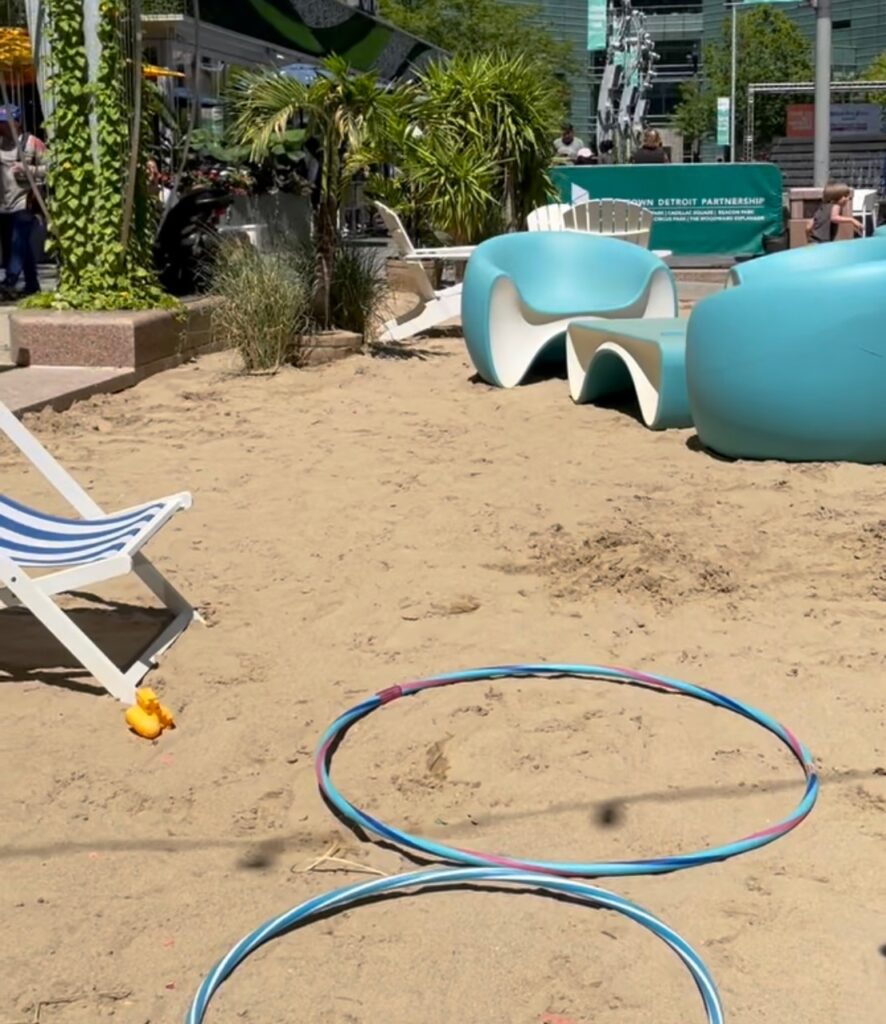 Campus Martius, located downtown, has a lot going on in the summer and winter. Visitors can relax outside on the beach in a blue lounge chair in the summer while the kids can practice their hula hoop skills. There are several restaurants here and live music on weekends. In the winter, bundle up and come down and go ice skating. It is a fantastic place to visit and is centrally located to other sites.
Eastern Market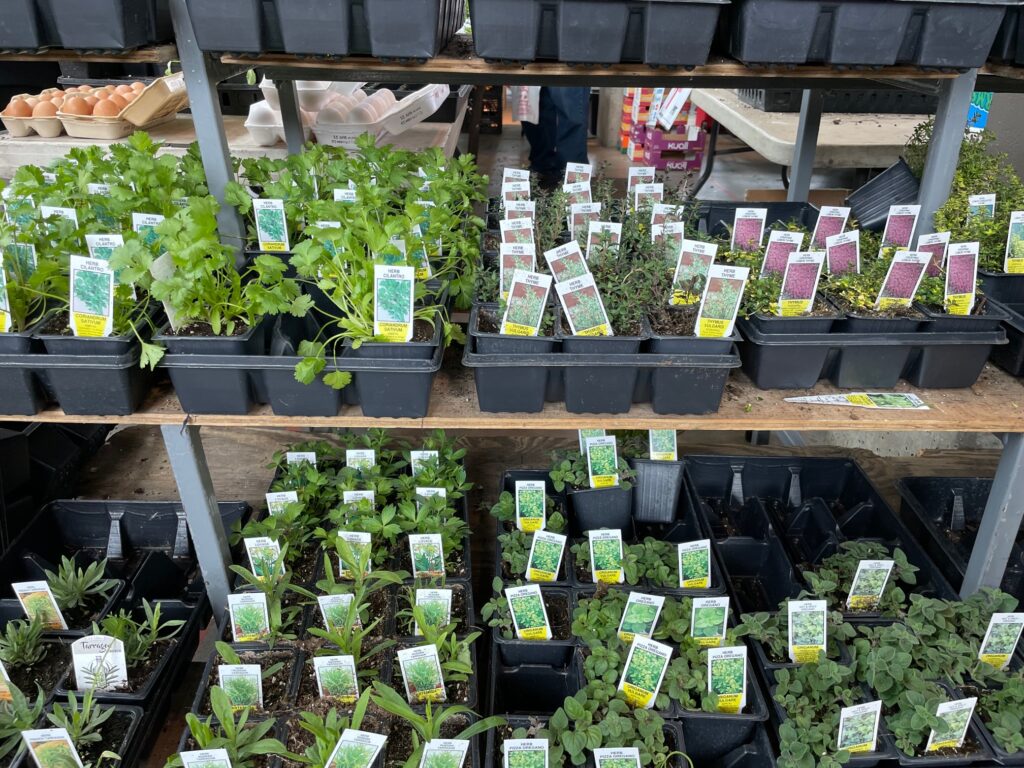 Eastern Market is one of my favorite places to visit on Saturdays. Vendors sell everything from fresh fruit, veggies, and flowers to honey, coffee, and organic soaps. Make sure to come hungry so that you can buy from the various food trucks. One of my favorites is the Perogi food truck. The market gets busy, so I recommend coming at 7:00 am when it first opens. If you want to find some Michigan-made products, go to Devries and Company, located just outside the shed area. They have a wide variety of cheese and sell Sander's chocolate, Michigan-made goodness.
Conclusion
Hopefully this list of seven things to do in Detroit has helped. Detroit has a lot to offer, so take some time to check out the city. It's a great place for everyone and all ages.